Sorry, dass dir der Artikel nicht gefallen hat! / We are sorry that this post was not useful for you!
Hilf uns, den Artikel besser zu machen! / Let us improve this post!
Teile uns mit, wie wir den Artikel besser machen können! / Tell us how we can improve this post?
Letztes Update: 11. September 2023
How to make Cubans happy or: What to bring to Cuba?
One of the typical questions I get when someone wants to fly to Cuba is: what should I bring with me? What do the Cubans want? What do they need? Here are a few ideas and purchasing aids – and, as always, I am dependent on your cooperation! Write me your ideas for souvenirs and I'll update the article!
Basically you have to know, you'll find most of the stuff you need here in Cuba – but not always and not everywhere and not at the price we might have imagined.
That is to say, most of the time you don't get the things you want right now! For us tourists this means that we can bring many small things with us to make the Cubans happy. However, it depends on where you travel to, what you want to do – e.g. hotel accommodation or casa particular – and how much you can bring at all, e.g. in relation to your travel weight. So not your weight, but of course the weight of your suitcases 😉
The little things: Sweets and cosmetics
There is of course cocoa in Cuba, it grows there as in many other countries in the region. However, there are always problems with the milk supply, so that the Cuban chocolate is unfortunately by far not as good as what we can buy here. Sometimes you can get European or US chocolate in Cuba too. I've seen two (!) kinds of Rittersport (common German chocolate) in Havana before, for 6 CUC the bar – that's about 5 Euro. So the average Cuban can buy about 4-5 bars of chocolate from his monthly income – not much to live on 😉 That means: Chocolate is always a good present. And don't worry about the Cuban temperature: normally you have a refrigerator in your casa particular or, in an upscale hotel, a minibar. There you can store the chocolate – but ask beforehand if there really is a refrigerator, otherwise you suddenly have to eat a lot of chocolate 😉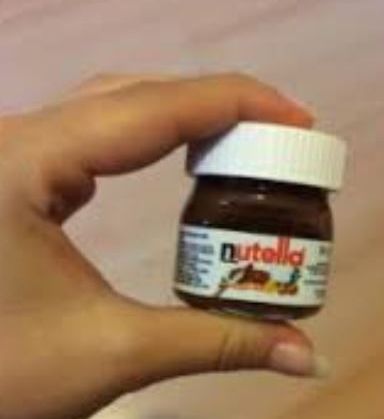 If you don't have a fridge, wine gums or gummy bears are a nice alternative, even if the Cubans don't really know them – they like to eat them! Nutella is also a good alternative if you're afraid the chocolate will melt. There are now also these mini glasses from Nutella, buy more of them, the perfect small present!
As well as with sweets you can make the Cubans happy with cosmetics like creams, deodorants, shower gels, shampoos and many more cosmetics. Even if there is Nivea in Cuba, it is much more expensive than in Europe, with a price of 7 to 8 Euros. And yes, that's the same cream you get here for about one or two Euros. So if you bring shampoos, shower gels, cremes or something else – you will not only make friends with your Cuban acquaintances, you will also make their lives easier.
A good body hygiene product you can bring with you is definitely soap, traditional, classic soap. Cubans are more likely to use soap and not shower gel – and the local soap isn't really good. Besides, soap doesn't cost much here in Europe, so it's a good deal. Apart from that, soap also has the advantage that you can easily transport it in your suitcase. You know, liquids over 100 ml are only allowed in checked luggage and not in hand luggage. Soap is not liquid and is also allowed in hand luggage.
In addition, it has already happened to us that cream bottles that we transported in our suitcase have leaked – booom! – and the cream has spread throughout the whole suitcase. A problem that you won't have with soap.
So, soaps are a good choice, as the are small, cheap and an ideal, discreet gift, which you can give away to nearly everyone.
Children´s toys!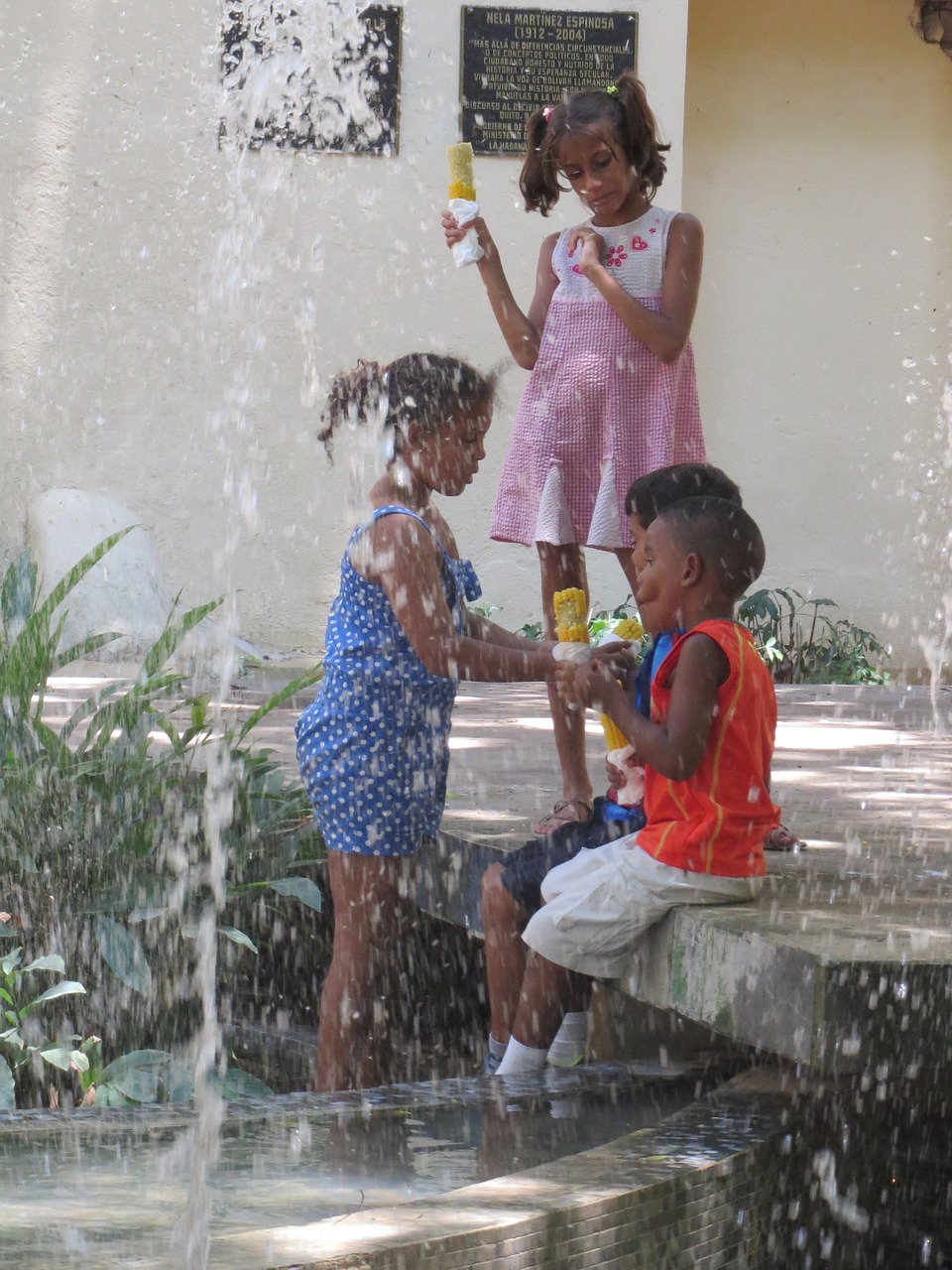 There are of course children's toys in Cuba – although not the same large selection that we know from home. And isn't it true that every child's heart beats faster when we give toys to them? Therefore you can't do anything wrong with children's toys! Everything that makes children's eyes greater works – always and everywhere 🙂
Classic gifts for children are also coloured pencils, stickers, small booklets and all things like these. Don't worry too much, go to a toy shop, whether at the drug store chain, Woolworth (we still have that in Germany!), supermarket or in a specialized shop for toys. No matter – just buy some small you like.
Ballpoint pens and notebooks are also a good souvenir for adult cubans: Cubans like to write down plans and thoughts. Therefore they have the need for small notebooks permanently 😉
Can it be a little more?
If you know people in Cuba personally, you can definitely make them happy by bringing a USB stick with you – because files are still exchanged in Cuba via USB sticks or SD cards. Recently I even got a USB stick with a plug for a micro-USB, which means you can also connect it to an Android smartphone, a great invention, because most smartphones in Cuba are Androids, of course no iPhones. Also charging cables and US power plugs are a nice thing to bring along – and the costs aren't that high.
Powerbanks are also a good thing, not only for everyday use, but also for the blackouts that come again and again. Take a cheap one with you and just leave it in Cuba when you're going back – just like your US plug and the simple charging cable!
If you have really good friends in Cuba and fly to Cuba via Panama: it may also be a refrigerator – you can take it with you to Cuba with Copa Airlines 😀
But if you got friends over there, you know what to bring, just ask them!
Magazines and Journals
When you get to the airport, you'll get spanish language magazines. These are quite expensive at the German airports – not only at the airport but also in the normal newspaper kiosks. Interestingly enough, they are much cheaper at the airport in Paris, but those who fly via Madrid have no problems at all.
Especially fashion magazines are a very suitable gift for the fashion-conscious Cuban woman. The gentleman is usually enthusiastic with a football magazine.
Nadine wrote on Facebook that you should nevertheless look at what you bring: "I don't advise youth magazines if it's the one with Dr. Sommer (German magazin with sexual advice for young people). Was kept as pornographic material at the airport…" 😉 This is certainly also true for the playboy, political magazines may also be problematic. But I never had any problems with the New York Times you get at the plane – but I've never been systematically searched either.
A gift instead of a tip
As by now you have realized, it is not always easy to buy things in Cuba, even if you have the money. For example: if you give the maid a little cream instead of money, she's better off than if she got some CUC. Because quite clearly: creams are not always for sale or they are expensive, but women need them. Also, it is a much more personal gift than money.
The Cubans and football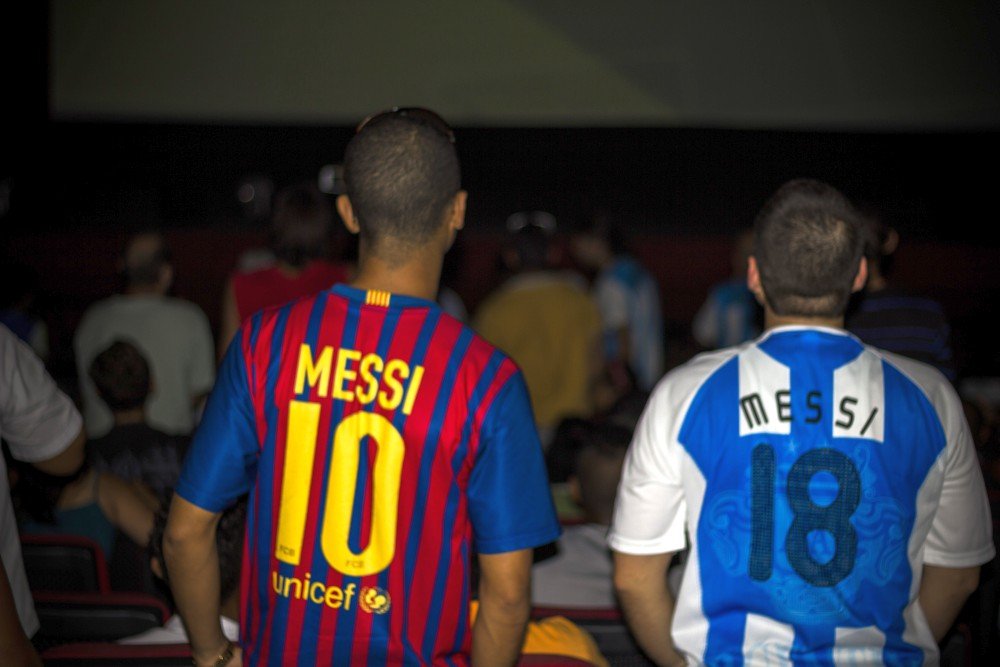 Cream for the women but what for the guys? Football stuff! A gift of a completely different kind that will delight the Cubans – at least the men – are football devotionalia. Cubans are incredibly enthusiastic about football, especially Spanish Football. However, you should be careful to take both fan merchandise from Real Madrid and Barca with you. Because with the Cubans you have to know beforehand for which club they cheer, otherwise may have a problem – as if you're bringing a Bayern München scarf to a Dortmund fan. So buy for example pens from Barca as well as from Real, you can give the right one to your Cuban football fan. A scarf is not a good solution for the Cubans – Caribbean heat, you know 😉 but a cap is!
In the countryside
Now many of the things I have described apply to the big city, that is to say, predominantly Havana. In the villages and in the country it looks quite different. There is a better supply of agricultural stuff, but all the little things, from the cream to the pen, are even harder to get. And not only that: even more important things like clothes, shoes, toys, what you need for life, are not always easy to get – and not everyone can afford them.
There are some who care about transporting these things to Cuba. Others simply take such donations with them when they fly to Cuba themselves.
And of course this is exactly one of the problems: Cuba is far away and it is not so easy to bring a lot of weight to Cuba. What I've heard, however, is that some airlines are generous with taking aid packages with them if you're flying anyway. Since I don't have much experience with these care packages, I would refer you to other people who are simply better informed there.
Shopping List Overview
Chocolate
Wine gums, Gummy Bears
Nutella
Creams
Deodorants
Soaps
Shower Gels
Parfums
Cheap jewellery, especially for children
Journals, Magazines, preferably in Spanish or English
Pens and notebooks
Children's toys
USB-Sticks
Powerbanks
Charging cables, plugs
Soccer fan merchandise
Conclusion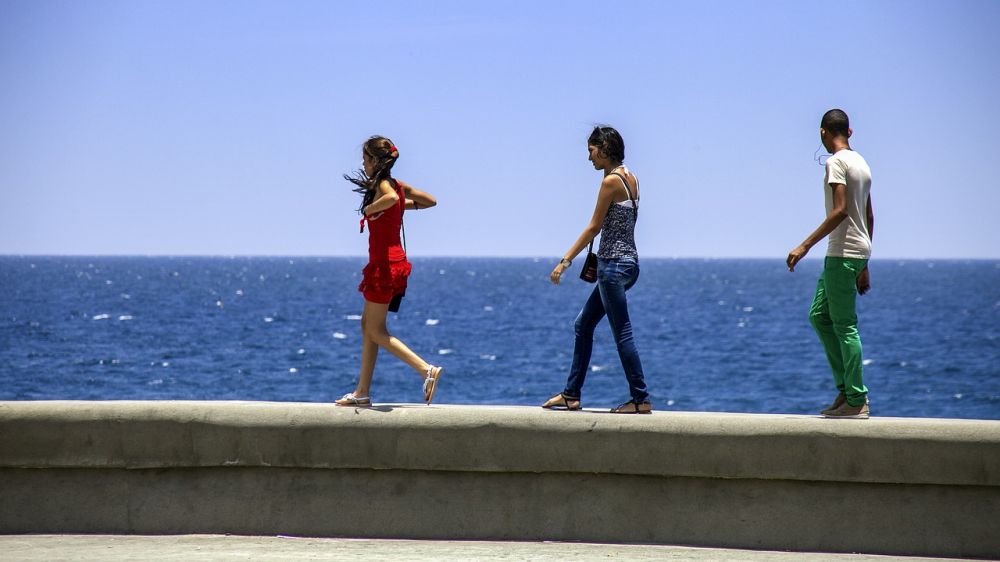 Since there are not many of those small things in Cuba or it is difficult to find them, you should go to the drugstore and the supermarket before your Cuba trip and take some small things with you.
Also what you don't need anymore in shower gel, cream or something else what might be useful for the Cubans, you can just leave it in the casa or in the hotel. Cubans are always happy about these little gifts. Apart from that, it doesn't really make sense to bring a half-full shampoo worth 1,50 Euro back home.
As you can see, you can bring great joy with little effort – with chocolate, cream or soap. So don't forget to plan with one to two kilos in your suitcase for the gifts you want to take with you to Cuba ?
Do you also have experience with gifts or do you know people who organize transports to Cuba themselves? Write, comment! I'll make an update with the addresses and your experiences.
Saludos from Berlin
Dietmar
Sorry, dass dir der Artikel nicht gefallen hat! / We are sorry that this post was not useful for you!
Hilf uns, den Artikel besser zu machen! / Let us improve this post!
Teile uns mit, wie wir den Artikel besser machen können! / Tell us how we can improve this post?