Sorry, dass dir der Artikel nicht gefallen hat! / We are sorry that this post was not useful for you!
Hilf uns, den Artikel besser zu machen! / Let us improve this post!
Teile uns mit, wie wir den Artikel besser machen können! / Tell us how we can improve this post?
Letztes Update: 14. June 2019
Great Cuban Restaurants – Between Socialism and Improvisation
Cuban food can be very tasty, especially if it is properly prepared and served with tasty ingredients. Unfortunately, good food in Cuba is rare, you nearly only get it at home, cooked by a Cuban housewife.
But what about the restaurants? There have to be some good restaurants in Havanna! Although, most of the time I tried, I had not the good, but tha bad and ugly experiences. The worst experience was that in a restaurant we constantly visited because of our university events, a person died of Cholera (not one of our students, fortunately).
In short, the quality was almost never appropriate to the price. stringy meat, lovelessly prepared, without expert knowledge, 10 waiters for 5 guests and nobody serves you.
We've seen this a lot. Now that the supply situation in Cuba is getting worse every day, things don't get easier for the restaurant business. But it is rather what we make of what's there – do the magic! – and for that we don't need an abundance of ingrediences. If the meat is hard, then it has to be marinated for a day or two. If it has senews, cut them out… And if there really is nothing, then one wonders, where other restaurants get the ingredients from or how they can adjust their menue? As everybody knows now, the best restaurant is not the one with the most dishes on the menue but with a focussed kitchen!
Are you on Instagram? Don't miss our great Cuba-Pictures! 🙂
How We Tested The Restaurants
On our last Cuba trip, we threw ourselves into the adventure and tested the restaurants of Havana for you. Of course not all 847 that are listed in TripAdvisor ?, but we started at the top of the list and tested some of the restaurants with the best ratings.
We had two hypotheses that we wanted to confirm:
Are there good restaurants in Havana?
Are the reviews on TripAdvisor real or fake?
The idea of testing TripAdvisor recommendations we got 2017 when we went to Donde Lis, then the best restaurant at TripAdvisor, now a bit down to number 30. And there the food was stunningly good. The reason to follow through with TripAdvisor was that we had bad food in many restaurants in Cuba, while homemade food was always delicious. We asked ourselves: if there are people in Cuba who can cook great food, shouldn't there also be restaurants where cooks can cook tasty food?
On our autumn trip to Havanna 2018 we thought: ok, that's a project, so now we expanded our 2017 experience on many more restaurants – and not once did we ate bad food! The only time we deviated from that project, we had bad food. It was when we had pizza at the Habana Libre. And of course, as you might have guessed, the Habana Libre was not on our TripAdvisor list 😀
The 9 restaurants we tested
And here they are, the list of the restaurants we tested, tatahh!!!! The order of our reviews is not a rating on our part, but simply the rank in TripAdvisor at that time (end 2018). Of course, the places shift again and again, depending on who is winning in the reviews game. There are also other restaurants, which we liked personally, but which are not so high in the list. We didn't include them here, to not confuse you.
1. Más Habana – hip restaurant in Habana Vieja: nicely furnished restaurant with a small, cosy upper floor. The food was delicious, but for number one on our list, it could've had more of a Wham. But I was reconciled with the cocktails, as they were sensational – I tried one or the other of their big Mojitos ? Very friendly staff, also.
5. Habana 61 – chic, clean and clear: stylish, modern furnished restaurant, small, but with clear, straightforward design and friendly waiters. Super tasty food, one of my absolute favorites. It's a little hidden, but you are rewarded with great food.
6. El Café – Hipster Café in Havana Vieja: probably the only Hipster Café in Havana. They have delicious smoothies, various coffee variations and a super good vegan (!!!) sandwich – we had to try it, even though vegan is not our thing. For all of you who don't know: normally, Cubans don't even know the term "vegan"!
13. Opera – music for dinner: for the sake of completeness, we have to add it, although we didn't eat there. The most important thing in a restaurant is the food, I give that to you, although there are other things as well that can make the difference. In the "Opera", opera singers accompany the food musically. Since we live right across the street, we can tell you: they sing really good classical music, but unfortunately, when we were in Havana, the singers were on tour, so we didn't try the restaurant. But you should try it an leave a comment – the food is surprisingly inexpensive, btw, don't let the ambience deter you.
16. Mojito, Mojito – it's not just about food: No, the mojitos are of course the speciality of the restaurant, although the food is also very good. There are different fruit mojitos, mojito frappés and other variations of Mojitos. Seems that cocktail culture is also finally making its way back into Cuba!!! Unfortunately they had one of those cliche Cuban Son bands and they played quite loud, so we could hardly talk to each other.
20. Restaurant Van Van – like from a film about Cuba: The Van Van belongs to a Swiss guy who understands what we tourists want and expect from Cuba. Picturesquely furnished, the menus are on old vinyl records, the food is tasty too (of course, a Swiss guy takes care of it. If you ever dined in Switzerland you know what I mean…) and of course a band plays Son. The restaurant is my recommendation for you, if you want to live the Cuba cliché – and show off at home with typical photos ?
23. El Del Frente – great food, delicious cocktails and a nice terrace: Some of my friends would kill for the food at El Frente. I would rather do that for the cocktails there, because the "Mojito, Mojito" restaurant (s. above) has pretty good mojitos, but in El Del Frente I drank the best mojito ever, a melon mojito par excellence. And all this on a beautiful terrace, under Havana's starry sky – a night to remember!
30. Donde Lis Restaurante & Bar – discreet restaurant with friendly staff: with the Donde Lis we started our search for the best Cuban restaurant and we were not disappointed, very tasty Cuban cuisine and friendly staff, all at normal prices. The Donde Lis acutally reconciled me with the Cuban cuisine, since eating there, I am on the quest for good Cuban food.
56. La Guarida – this is where "Strawberry and Chocolate" was shot: a little further down the TripAdvisor list is La Guarida, I guess because it's really not cheap to eat there. But anyone who has seen the movie "Strawberry and Chocolate" will recognize the stairs at the entrance and parts of the film equipment, for example. And for my wife, it was the best food she ever ate in Cuba – and she is Cuban! In addition: those who only want to drink something will find the most bombastic roof terrace bar of Havanna, excellently suited for looking over the city and for instagraming!
Research before – bad Internet in Cuba
My travel hack for you: Since there is almost no mobile Internet in Cuba, I recommend that you make a list of things you want to do and see as well as a list of restaurants before your trip. Because in Cuba itself it is simply cumbersome to research restaurants. So: see what's nearby your hotel and what you like, print it out and take with you 🙂
I took screenshots of all interesting restaurants and then researched the addresses on an offline map (there are some in the App stores, like HERE maps).
The Best Food In Havana
I am happy to say, there are outstanding restaurants in Havana where you get tasty Cuban food. With a little preparation, you can enjoy really good Cuban cuisine.
That said, however, beware of those restaurnats with as guy on the street approaching you with a menu. They are nearly always a dissapointment ("Real Cuban Food, my friend").
If you want to go to a restaurant spontaneously, ask for the menu ("El menú"), that will give you a good insight into the prices, the quality and the offer of the restaurant. You know what to expect, and also, you won't get cheated with the prices later.
A Word of Caution
New restaurants open up all over Havana, old ones get worse, more expensive or close down. So my list should of course be used with caution, and that is true for Cuba even more than in other places in the world, the dynamics of the Cuban economy are simply stunning.
However, the TripAdvisor list is more reliable than any other travel guide that lists restaurants. For your travel guide, an editor researches for 2 weeks and the outcome is mostly superficial, he can't try as many restaurants as the users of TripAdvisor. Also, these tips are likely to be outdated, as it takes time to write and print the guide and, of course because of the Cuban dynamics!
Rechecking The Bill
Unfortunately, the bad habit of cheating on bills is strong in Cuba. So: when you go to a restaurant, always get a menue to check the prices. If the waiter just offers to tell you what they have without showing you the menue, he is trying to trick you into paying more.
Also make sure that you don't pay too much, here an additional cocktail, there a beer you didn't order. If anything on the invoice is entered in hand writing or crossed out (in the case of a totally handwritten invoice), then calculate what you have to pay, chances are high, they want to cheat on you!
The restaurants are also happy to offer you bread with butter before you eat, which is not free, quite the opposite, it's typically overpriced, so be careful, my friend!
Unfortunately, my most unsettling experience I had was not in a restaurant, but in a cocktail bar, the Emperador, down at Edificio FOCSA. They had the best bar tender there – one of the very few good ones in all of Havana, who really knew something about making great cocktails – we got along very well and we were often visiting the bar over the years, we always had a nice talk and I even thought about bringing him great cocktail books as a present. That didn't stop him, though, from changing prices for drinks on the bill, much more expensive than what was written in the menue. We asked him and he had a really stupid excuse. Too bad for him! Now he misses our future tips – which we obviously gave in abundance – because we'll never go there again.
Tips in Cuba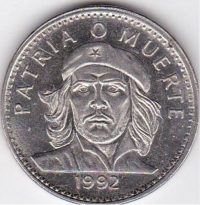 Talking about tips: the 10% rule of tipping does not apply to Cuba. A waiter earnes between 20 (state) and 180 CUC (private) per month as salary. If you tip, let's say, 8 CUC, you are simply going beyond the scope of social justice. If the service was good, 1 CUC is completely ok, maybe 2, otherwise give less.
Dining at home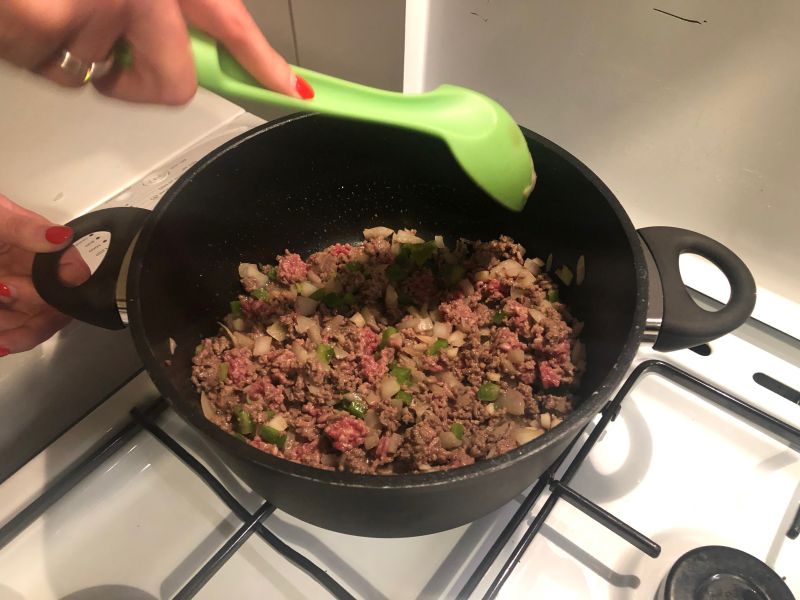 One more thing on great food: if you ever get the chance to be home cooked at a Cuban's house – or let's say from a Cuban housewife (because she is the one that cooks), then take the opportunity. As I mentioned above, Cuban cuisine is excellent, just not in most of the restaurants. And what they serve you at home is simply divine – the Cuban housewife is rightly proud of her dishes!
To boast a little: my cousin always cooks lobster for me when I visit and has the best desserts ever 😀
Buen Provecho, amigo!
Unfortunately, in Cuba you still have to search hard to find good restaurants where the quality of service and the quality of the food is even average. And there are new reforms since the new president is in power that try to close down many private places – when we would actually need more of them! So, we look to an uncertain future for good Cuban cuisine. Let's hope for the best, though!
Now it only remains for to wish you "Buen Provecho" and to point out that the best Cuban restaurant may not be in Cuba, but around the corner where you live. For Berlin, I'd say the best Cuban food you get in "Pequeña Habana", great Cuban cocktails in the "Varadero". Take a look, try out and enjoy!
But beware: if the menue is dominated by nachos and tacos and there's a lot of chilli, then it's a disguised Mexican ?
Saludos from Berlin,
yours sincerely,
Dietmar.
PS: Get into the Cuba mood and follow us on Instagram!
Sorry, dass dir der Artikel nicht gefallen hat! / We are sorry that this post was not useful for you!
Hilf uns, den Artikel besser zu machen! / Let us improve this post!
Teile uns mit, wie wir den Artikel besser machen können! / Tell us how we can improve this post?