Sorry, dass dir der Artikel nicht gefallen hat! / We are sorry that this post was not useful for you!
Hilf uns, den Artikel besser zu machen! / Let us improve this post!
Teile uns mit, wie wir den Artikel besser machen können! / Tell us how we can improve this post?
Letztes Update: 11. September 2023
Hemingway and Havana: a close relationship – our 1-day-Havana-tour for you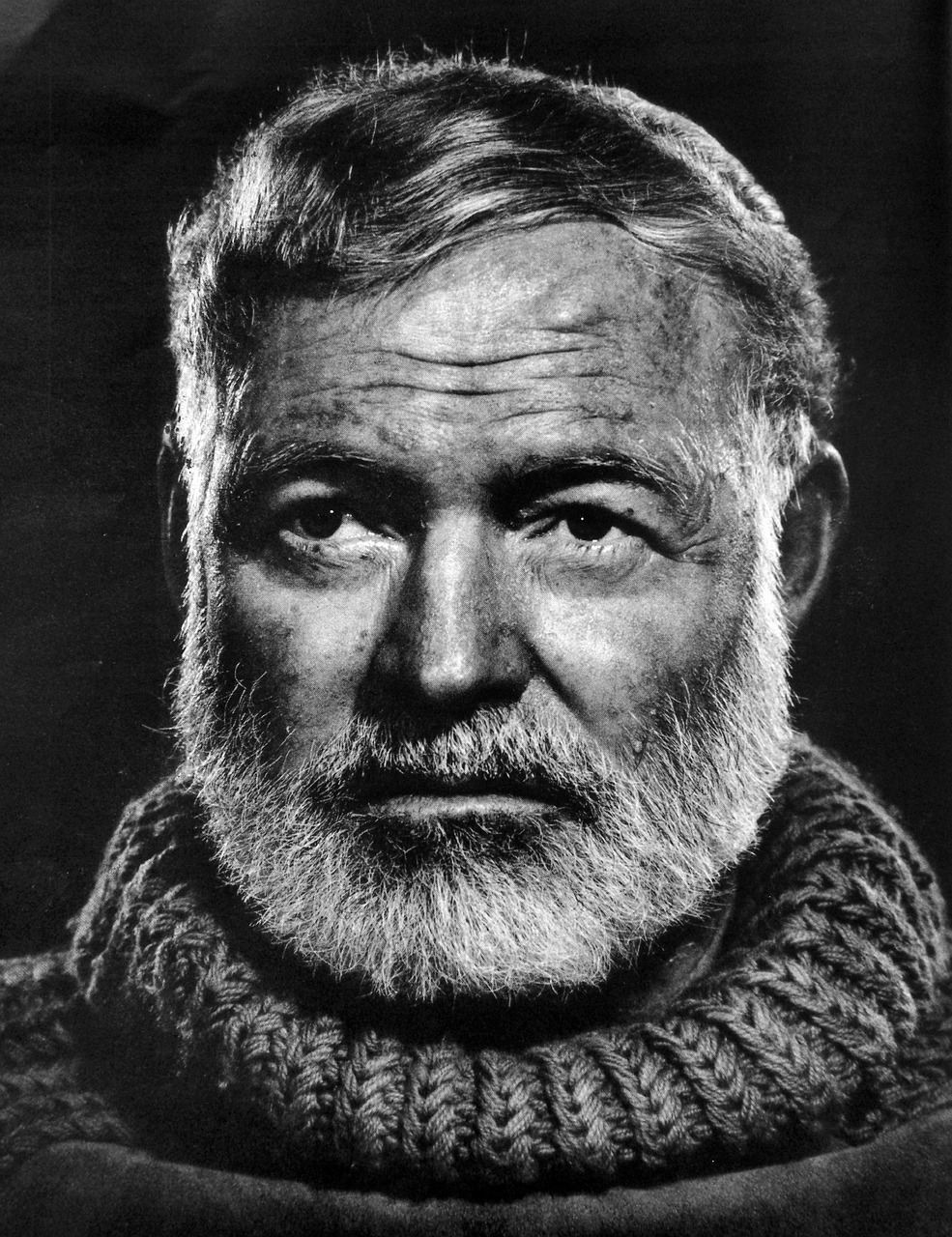 Hemingway and Havana, that was an intense love: the fishing, the cocktails, the people. Hemingway felt comfortable here, he spent more than 20 years in the city. He even gave his Nobel Prize to Cuba. Today we follow in the footsteps of this great writer and see where he made an impression in Havana. Which were Hemingway's go-to bars, where did he live, how did he spend his time.
You can complete this tour in about one day, either with a rental car or with a chauffeur – shared taxis are also possible, but this requires some coordination skills, as we will be traveling to the outskirts of Havana twice. Because of the two cocktail bars, I would recommend you to look for a chauffeur or to take a taxi – it would be a pity if you are only allowed to sniff the cocktails but not drink!

The Hemingway Tour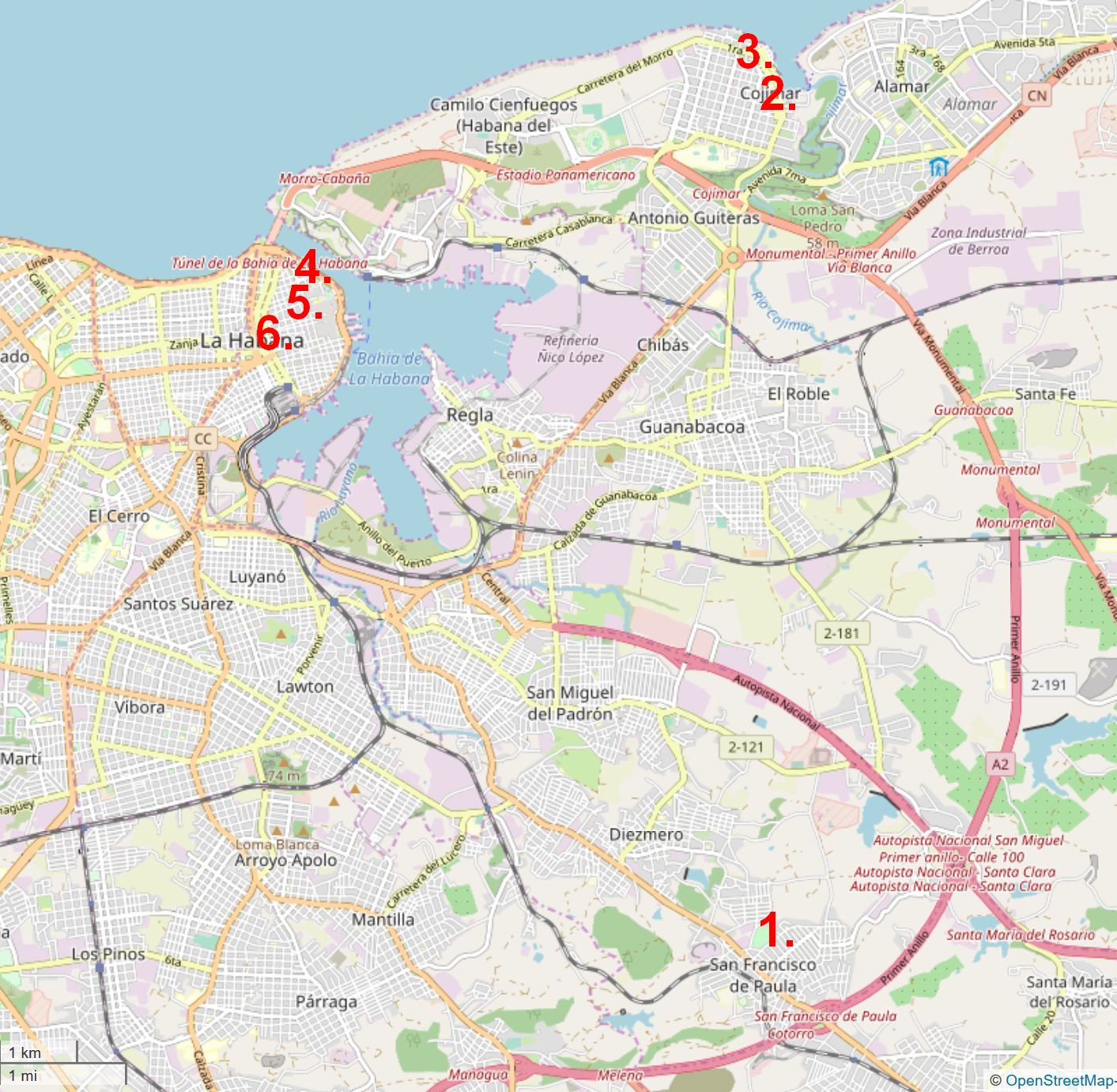 Hemingway's Finca
We start our tour with a trip to the outskirts of Havana, to the district San Francisco de Paula. There we find the Finca Vigia, the "farm with a view", which Hemingway rented in 1939 and bought it in 1940. He lived there from 1939 to 1960 with his many cats and his third wife Martha Gellhorn. She didn't want to stay with him in the relatively small hotel room of the Ambos Mundos (see below) and therefore looked for a nice place to live. From 1945 on he spent the winter months on the Finca with his fourth wife, Mary Welsh Hemingway.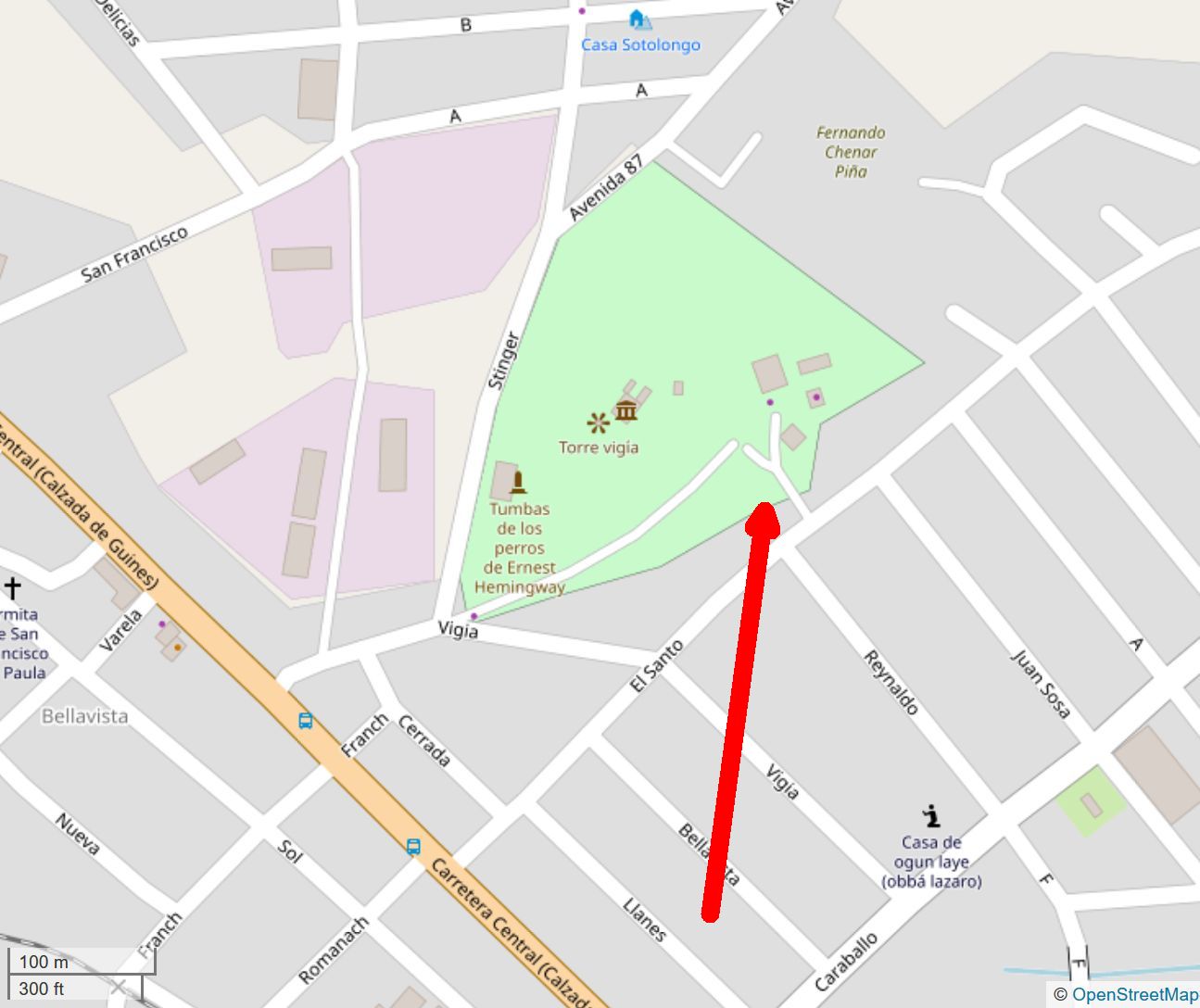 The Finca is preserved as a museum and is virtually frozen in time. You are not allowed to enter the interior, but from the outside, you can take a peek into the inside. You have the feeling everything is waiting for Hemingway to drive his street cruiser to the front of the finca, slightly primed, and stand at the typewriter (he liked to write standing). One thing that is no longer exists are the many cats that used to inhabit the finca – ok, a few are always around in Cuba, but no longer all 57…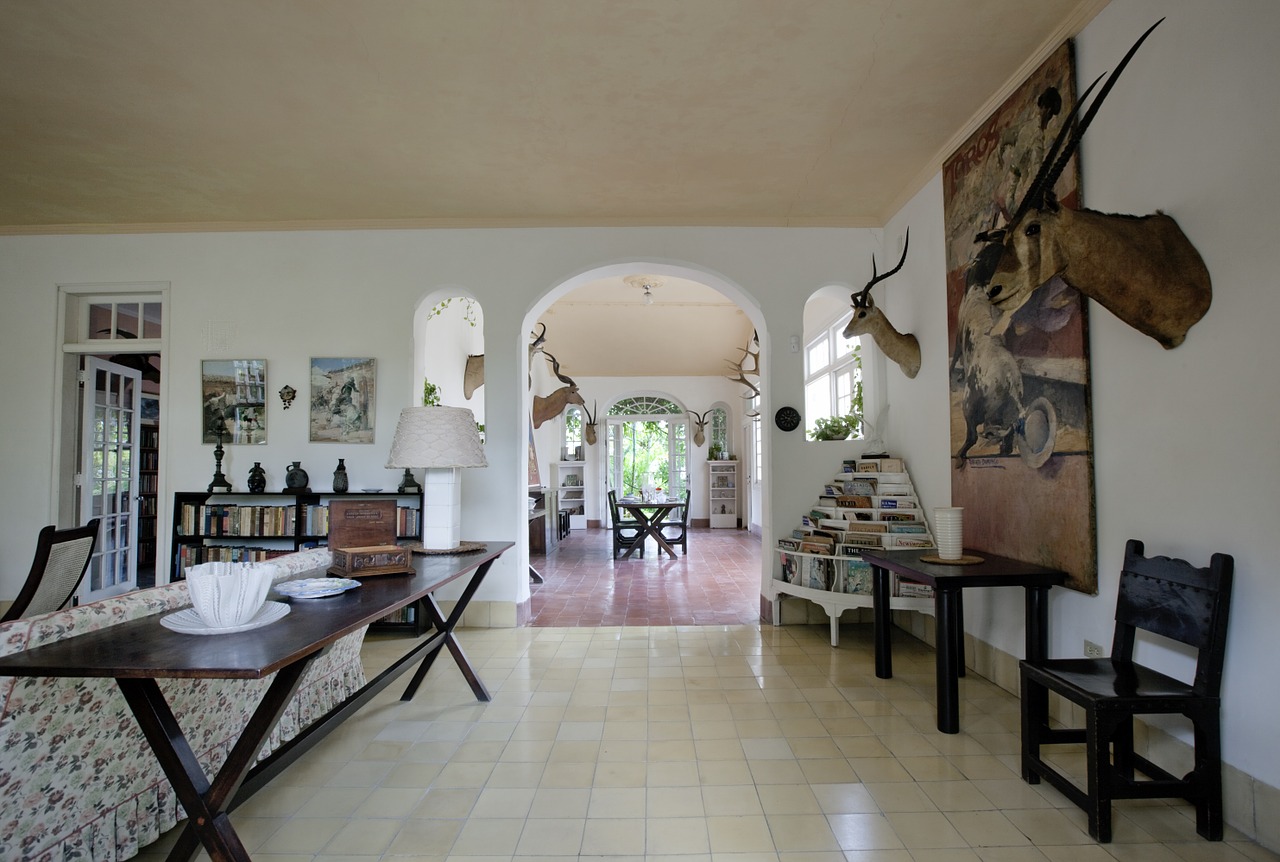 "For Whom the Bell Tolls", one of Hemingway's most successful works, was mainly written on the Finca, just as, obviously, "The Old Man and the Sea".
You want to see the finca from home? Here a small tour through the Finca:
The Pilar, Hemingway's boat
Hemingway loved the sea, fishing, and his boat. And his boat is now also standing on the Finca's ground, not the water anymore. Actually, he had left it to his captain and boat cook, Papa Gregorio, but he couldn't sustain the boat and so Papa Gregorio left it to the state. The cook did get a smaller boat as a thank you. So we can now see with which boat Hemingway wanted to hunt German submarines in World War II!
The fishing village Cojímar
We continue our way to the fishing village of Cojímar, where Hemingway liked to stay and where his yacht was also moored. If you have ever been to the Playas del Este, you might have noticed the turn off to Cojímar. Situated shortly before Alamar at the coast, Cojímar was a contemplative fishing village in Hemingway's time. From there, "Papa" Hemingway, as he was called there, started his deep-sea fishing trips and spent many evenings with the fishermen. The fishermen were a particular favorite with him, he liked their honest, down-to-earth manner. He was not a celebrity there, and could more or less be himself. Hemingway told Esquire, "The sea is rich, but the fisherman is poor."
Those who want to get an impression of how Cojímar looked like in former times should watch "The old man and the sea", many scenes are shot there (not the sea scenes, mind you). By the way, Hemingway didn't like the movie at all, neither did the audience, the 1956 movie flopped in the cinema and so today it is above all a good documentary of Hemingway's Cojímar.
La Terraza
Now, after you did a lot of sight seeing already, you're probably hungry, so we go to La Terraza. Today this is quite a tourist location, but at least the breath of Hemingway is wafting through the place due to the many Hemingway photos and pictures. And the view of the bay of Cojímar is unbeatable, too. We can feel like Hemingway – who stopped here after his trips – and ate some fish. By the way, his favorite spot was the corner where today there is a bust of him.
Chris Doerck notes about La Teraza, we're talking about the 1980s: "that was back when La Terraza was still a Cuban restaurant and the bill was paid in pesos." Surely the restaurant was about the same then as it was in Hemingway's day!
Bust of Hemingway
After lunch we have a look at the pavilion to Hemingway's bust, take a few pictures, go to the fishing port before we head back to downtown Havana.
Hemingway left his Nobel Prize not just to Cuba but also to all the Cubans: "This is a prize that belongs to Cuba, because my work was both thought up and written in Cuba, with my people from Cojimar where I'm a citizen. Through all the translations, this adopted homeland where I have my books and my home is always present. " The medal is still in Cuba today, but if you want to see it, you have to go to Santiago de Cuba. It still hangs there in the Basilica El Cobre.
Bodeguita del Medio: Hemingways 1st bar
Back to Havana, specifically to Habana Vieja, the Old Havana, to the Bodeguita del Medio! Hemingway was a big drinker and once said that he needed 2 daiquiris to get from the finca (by car!) through the slums. He couldn't stand the sight of misery there – by the way, one of the points that made Fidel Castro sympathize with Hemingway.
On the wall of the Bodeguita, on a napkin, it says: "My Daiquiri in the Floridita, my Mojito in the Bodeguita"  -Hemingway.
At that time, the Bodeguita del Medio was of course not a tourist shop like today.
Nevertheless: it's fun to go inside and look at the walls, where the signatures of countless visitors are immortalized. Of course, the Mojito is overpriced there nowadays, but you can still drink it in memory of Hemingway 😉 And you can also immortalize yourself on the walls. So don't forget your pen!
Was Hemingway a regular guest at the Bodeguita del Medio?
Whether Hemingway drank his Mojito in the Bodeguita or if that is a marketing plot, is controversial. There are theories that the napkin with the saying is fake to attract tourists to the pub and to Cuba. This is based, for example, on reports from former employees, on the fact that the then owner of the Bodeguita did not like Heminway ("Un saco de madarrias") and on the fact that Hemingway did not drink his daiquiri with sugar, so why the sugared mojito? He had diabetes, you know…
On the other hand, Chris Doerk quotes Gregorio Fuentes, one of Hemingway's best friends as captain of his ship, as saying that they regularly went to the Bodeguita del Medio together. Since Gregorio Fuentes would have no incentive to lie, I assume in good faith that Hemingway did drink one or two sweet mojitos. And as people are people, you don't always do what is good for your health, so probably did Hemingway.
Ambos Mundos – The Hemingway Hotel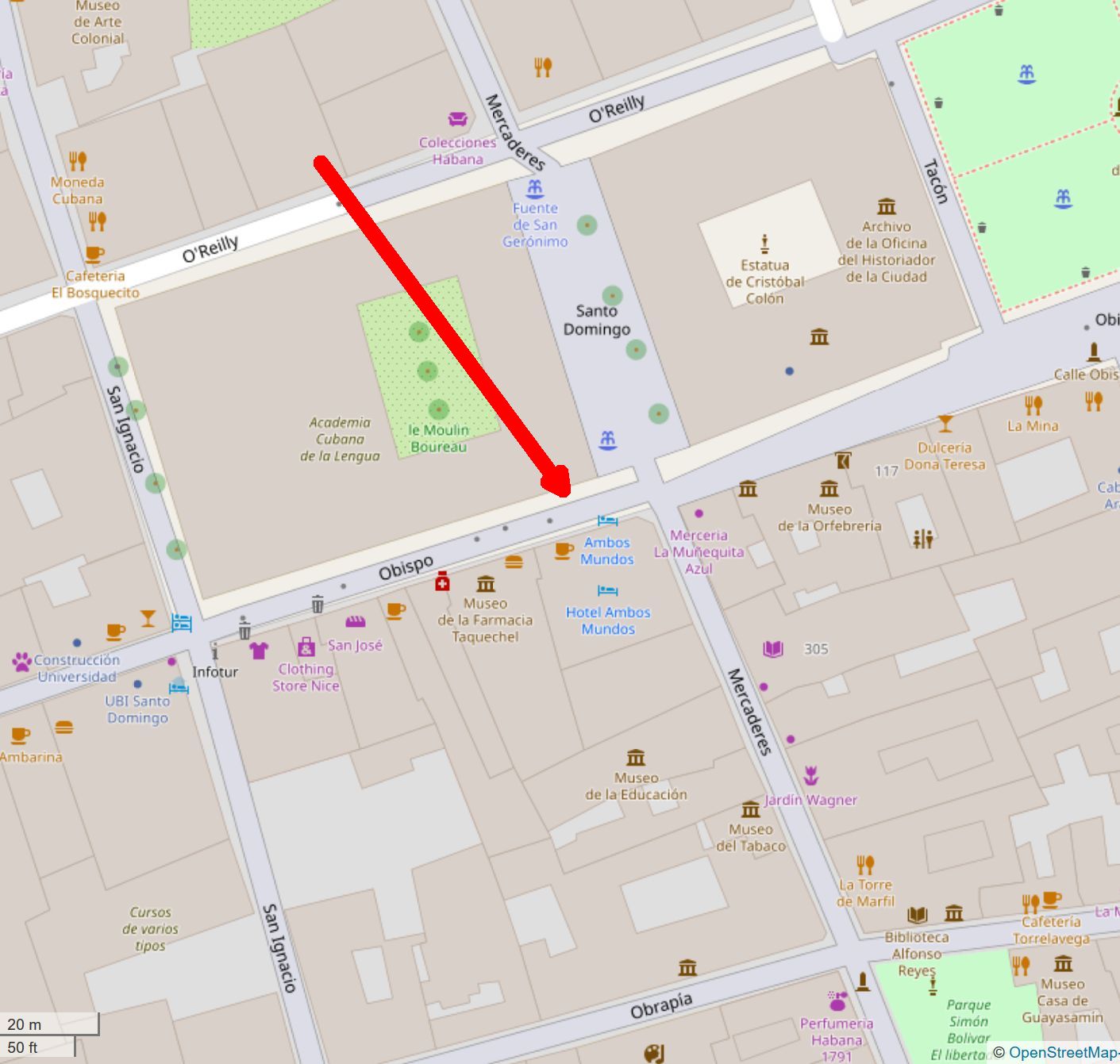 We continue with the Hotel Ambos Mundos. Built in 1924 and very nice to look at, Hemingway lived in a hotel room on the fifth floor of Ambos Mundos in 1939. Room 511 is now a museum, a branch of the Finca Museum.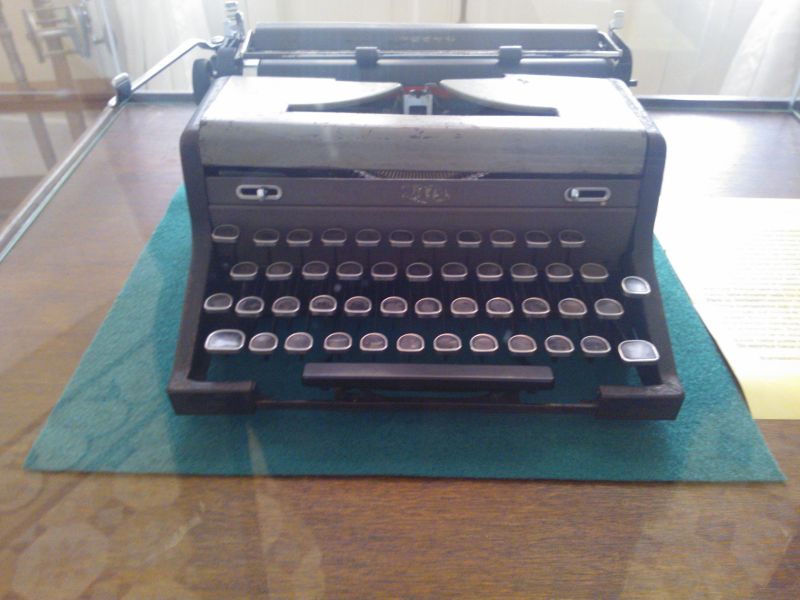 There, some of Hemingway's personal belongings are exhibited and it looks as if Hemingway has only left the hotel room for a short time and is about to take the old Otis elevator to the top. In this room, Hemingway began to write "For Whom the Bell Tolls", "Death in the Afternoon", "To Have and Not To Have" and "Green Hills of Africa".
By the way, the overnight stay in the hotel only cost Hemingway $1.50 ($1.75 for 2 persons)!
Tip: In the lobby of the hotel there are two walls where Hemingway photos hang. If not too many people are standing in front of them, it is a good photo location.
If you don't want to take the long way to the Finca, the hotel Ambos Mundos is a good place to go. By the way, the hotel also has a nice roof terrace with a good view of Habana Vieja and the harbor. But we aren't going to drink a cocktail there because now we go on to the Floritida!
El Floridita: Hemingway's 2nd Bar
A few steps further – Hemingway of course didn't want to walk that far – we find the Floridita. There he drank daiquiris, served by the bartender Constantino Ribalaigua Vert, called "The Persistent". It should be noted that Hemingway's daiquiris have nothing to do with the Frozen Daiquiri we usually get nowadays.
Hemingway fell for the charm of the Floridita with its large, massive wooden bar and the sympathetic cocktail mixer, so that he was there almost every day – and he still sits there today in the form of a statue, a great photo location: a drink with Hemingway! According to tradition, he is said to have come out of the Ambos Mundos one morning and actually only wanted to visit the toilet in the Floritida. On leaving he found the drink interesting that everyone there drank – and so his love for the daiquiris began.
Wolfgang Stock writes on Hemingwayswelt.de about today's Floridita: "MY DAIQUIRI… EN EL FLORIDITA is standing outside as a big advertisement, then his signature, Ernest Hemingway. The El Floridita fouled up to the Ernest Hemingway rum shed. Outside, inside – the noise around the writer seems unbearable. And so today you only see tourists in the bar. For locals, the daiquirí here is too expensive anyway. "
The Daiquiri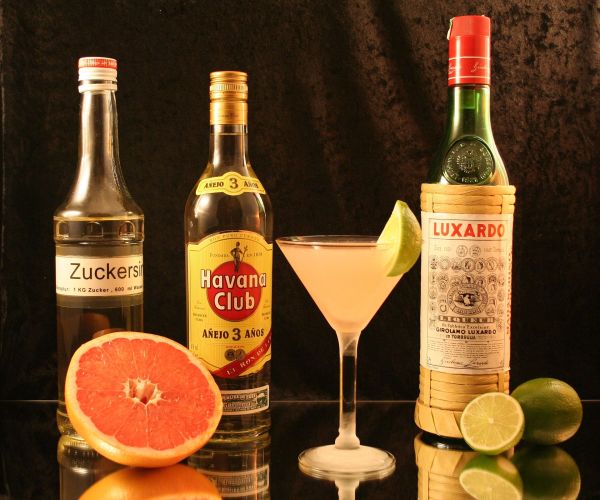 Since the Daiquiri is Hemingway's signature drink, here are the two recipes in brief, for the classic Daiquiri and the Hemingway Special.
The International Bartenders Association suggests for the the regular daiquiri:
4.5 cl white rum
2,5 cl lime juice
1,5 cl sugar syrup
Put 6-8 ice cubes into the shaker, shake, sieve, and serve without ice in a martini glass or cocktail bowl.
If you want to know more about the Daiquiri, read it here!
Hemingway's Daiquiri
But Papa Hemingway drank a variation. After tasting the classic daiquiri at his first encounter, he is said to have said: "That's good, but I'd rather have it with double rum and no sugar". So Constantino Ribalaigua Vert, the bartender of the Floritida, developed a new drink for him. Today called Hemingway Daiquiri, Papa Doble, or the Daiquiri Special. If you go into the self-test, watch out, this is a quite hard drink!
6 cl white rum
1,5 cl Maraschino
4 cl grapefruit juice
1,5 cl lime juice
Whether he gave up sugar because he was diabetic or because he simply did not like it is not known. After all, he drank his mojito with sugar. Didn't he? See the discussion above!
He himself wrote about the daiquiris: "no taste of alcohol and felt, as you drank them, the way downhill glacier skiing feels running through powder snow and, after the sixth and eighth, felt like downhill glacier skiing feels when you are running unroped. "
Approaches to Hemingway: books and Netflix recommendations
Adios Hemingway by Leonardo Padura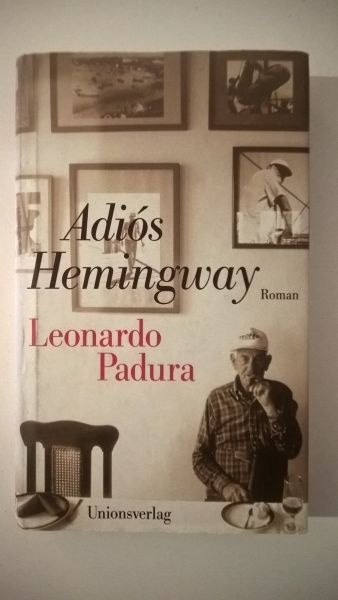 For those who would like to have a literary approach to Hemingway, an, shall we say, interpreted biography, I recommend Leonardo Padura's "Adios Hemingway". There the paths of Hemingway indirectly cross with Padura's detective Mario Conde.
Midnight in Paris by Woody Allen
I also recommend "Midnight in Paris" by Woody Allen, where we also meet Hemingway, but in his Parisian time, when he was young. He spent time with all kinds of great artists like Pablo Picasso, Salvador Dalí, Man Ray, and F. Scott Fitzgerald. Midnight in Paris can currently be seen on Netflix and Amazon Prime.
All about Hemingway: Hemingwayswelt.de (in German)
If you want to know more about Hemingway's life, I recommend the blog "Hemingway's World", an incredibly detailed collection about all the facets of Hemingway's life.
And finally: did Hemingway speak Spanish?
Or did he, like many US-Americans, simply assume that the whole world speaks English? Here is a video document from a bygone era, unfortunately in poor quality, in which the master himself comments on his Nobel Prize (thanks to Stockpress for the reference), in more or less fluent Spanish, so yes, he spoke Spanish:
Conclusion: "I always had good luck while writing in Cuba…"
I wish you lots of fun on your Hemingway tour through Havana. To start, you can read "The Old Man and the Sea" or "For Whom the Bell Tolls". "The Old Man and the Sea" makes more sense since it's playing in Cuba. You can get both books for less than 1 Dollar as eBook or used for maybe the same price – it's not a book you should read as an eBook, in my opinion…
And a note about the cocktails: if you want to drink a really good Hemingway Special, you don't have to drive far. Drink it at home in a really good cocktail bar or in a corresponding hotel bar. There are hardly any good cocktails in Cuba, the knowledge and tradition seem to have disappeared with socialism.
Saludos from Berlin
Dietmar
Sorry, dass dir der Artikel nicht gefallen hat! / We are sorry that this post was not useful for you!
Hilf uns, den Artikel besser zu machen! / Let us improve this post!
Teile uns mit, wie wir den Artikel besser machen können! / Tell us how we can improve this post?