Sorry, dass dir der Artikel nicht gefallen hat! / We are sorry that this post was not useful for you!
Hilf uns, den Artikel besser zu machen! / Let us improve this post!
Teile uns mit, wie wir den Artikel besser machen können! / Tell us how we can improve this post?
Letztes Update: 4. March 2019
What to wear in Cuba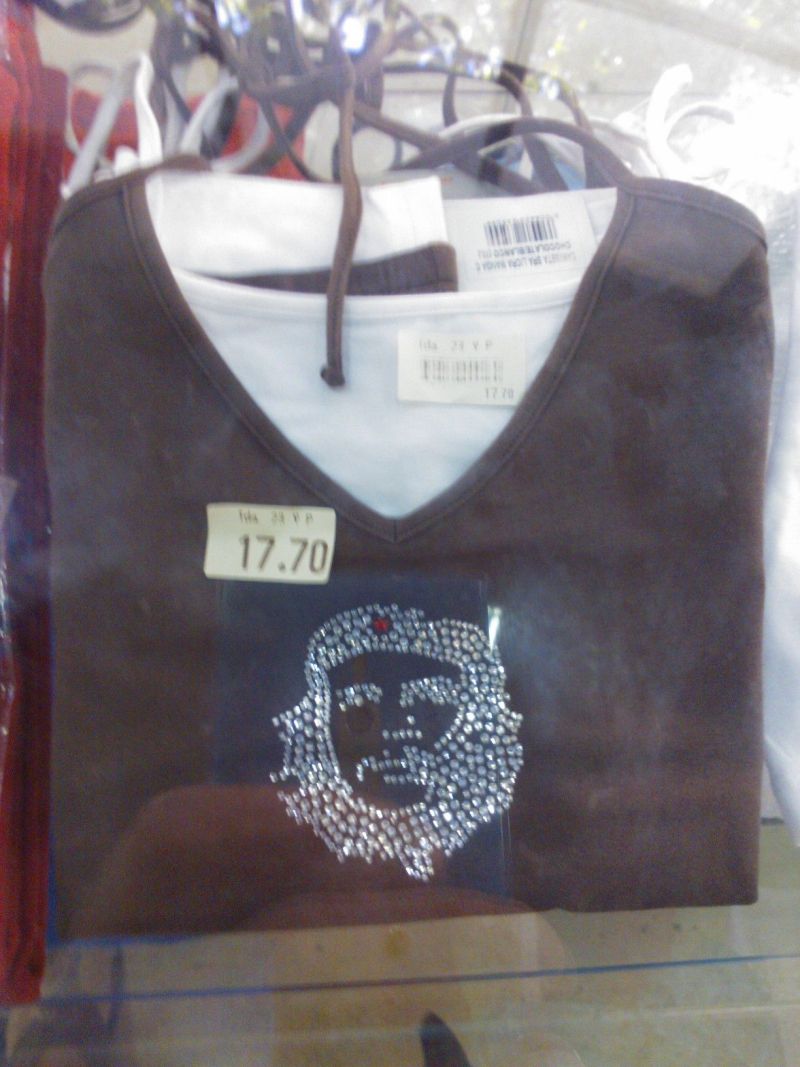 In Germany and especially in Berlin, the style of dress is a little bit casual and unconventional, i.e. flip flops, shorts, tight tank top and maybe even no bra for the girls.
It goes without saying that we in Arab countries do not walk around with such clothes. But what about Cuba? Cuba is neither muslim nor catholic, at least official, so is there still a dress code?
Is there a dress code in Cuba? 
The answer is YES, Cuba cannot deny its Catholic-conservative roots, Cuba still has stricter dress rules than ours in Central Europe. And that applies not only to women, but also to men. Although Cuban women wear short skirts and short dresses – they like to show what they have, some waitresses emphasize their femininity with a black corset vest – but the bosom is always discreetly covered.
With men, it's the shoes that make the difference. While we men in Western Europe like to wear flip-flops, the feet of Cuban men are actually always closed in sturdy shoes, leather or sneakers, no matter what.
Exceptions confirm the rule: the Cuban hipster also likes to wear flip-flops 😉
The dress code for trousers is somewhat relaxed, long trousers are only common with older men and at (serious) work, e.g. in the office, the bank or at our university. Otherwise you can also wear shorts.
No admittance to clubs, churches, and banks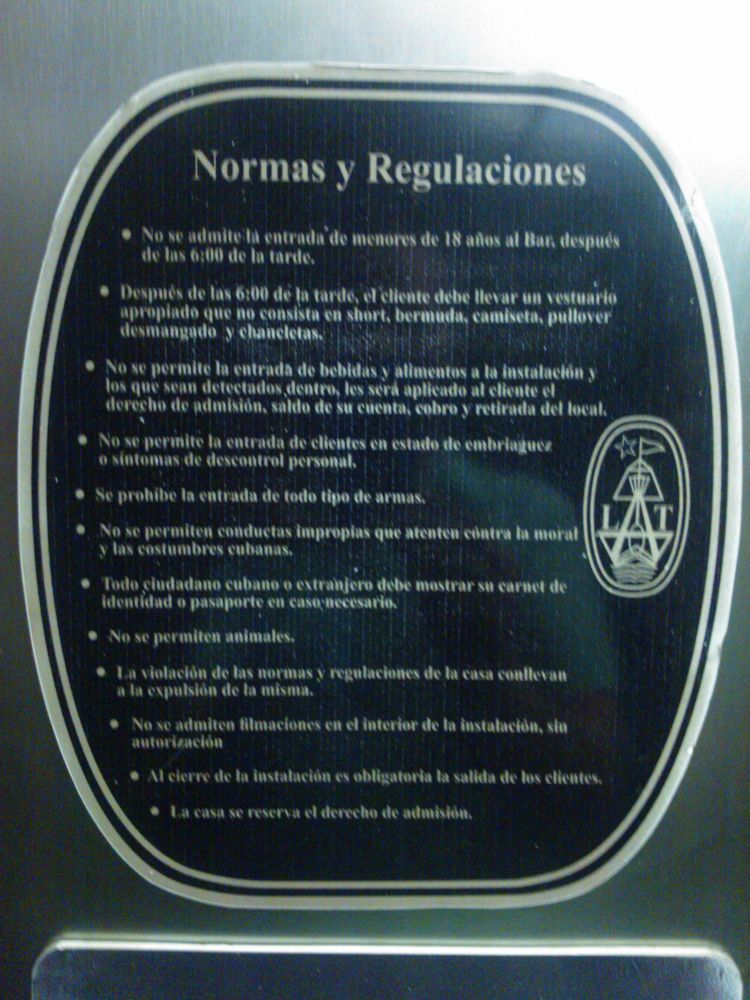 You may think now, ok, at such temperatures I don't care about those rules and you carry on wearing flip-flops. But whoever wants to go into a bank to withdraw money can fail at the door – the security guard won't let you in! Not only will you evil looks, no, you will simply not be allowed in. At a bank, I was surprised. Church and bar? Okay, heard of those things, but a bank? Often they turn a a blind eye to tourists here, but the Cubans have to stay outside… 😉
For me this means that if I plan to go to a bar or a club in the evening, then other light, yet closed shoes are mandatory – the flip flops stay at home. That's why I always carry a pair of light canvas shoes to Cuba.
However, I only walk around in Cuba in closed shoes if there is no other way. I hardly consider other shoes besides flip -lops – ok, I may look like a tourist, but have nicely cool feet 😉
That's why it's important for me not to wear cheap flip-flops, they should tough and strong. And yes, I already walked through the jungle with flip-flops, in the Escambray, even if it was a misunderstanding and not planned – my wife didn't listen when I asked for the necessary footwear;) But basically, you not only have to bring the right footwear to Cuba if you go into the jungle, also the roads in Cuba are not always good, i.e. the flip-flops should be stable and also have a good profile.
What you have to keep in mind: if your shoes break, you won't get a replacement so quickly, there's not a shoe shop on every corner. For example, if someone steps on the back part of the flip-flop. Then the shoe tears and you have to walk barefoot, such things happen – and it is particularly embarrassing in Cuba (see above, appropriate footwear).
Then it is also important to have a good tread. Anyone who has ever slid on the slick pavement around the Coppelia when it is wet, knows that this creates perfect aquaplaning. That's why I didn't make cheapskate, but rather invested in very fine flip-flops from a small Bavarian company, Doghammer. The shoes are handmade and of high quality, padded and also quite non-slip, because they are designed for outdoor use – did not know before at all that there are flip-flops for hiking!
But I don't know if I'll do another tour into the mountans and the jungle in the Escambray with my new flip-flops. There could also be snakes there 😉
Buying Clothes in Cuba
As mentioned above, it is not always easy to buy clothes in Cuba. There is simply not such a developed capitalist infrastructure there. If you have forgotten anything – with me it was for example some shorts – then an odyssey begins through many shops. To make it clear: nobody has to walk around naked, there is enough stuff to buy. But not always and everywhere the thing you want right now – for example I didn't want to have low-hanging Regueton pants with suspenders, I guess I'm just too old for that 😀
So go through your packing lists meticulously before the trip, make sure you don't forget anything, replacement is not easy to get.
Hats (up) for Tourists 😉

And then there are the straw hats ubiquitous among tourists. And I must admit, I also like to wear a straw hat when I'm in Cuba, after all I have not much hair on my head and the sun is burning hot in Cuba… 😉
But there is hardly anything that screams "Tourist!!!" as loud as a straw hat. If you don't want to attract attention in Cuba, you'll need a baseball cap. Ok, during the day, one can see you are a tourist anyway from the glowing white skin, but at night you can be held at least from a distance for a Cuban and you escape thereby the constant calls of "Taxi Taxi Amigo". If you really want to disappear once the sun goes down, then buy a baseball cap from Real Madrid, nothing makes you more Cuban than one of those – with all the football obsession of the Cubans…
And last, but not least, one more trick: get a straw hat with air holes! Most straw hats are densely woven straw or have an inner lining, but you don't want those – in the Cuban heat, you'll need some ventilation.
Seasons in Cuba
Now we don't always have extreme heat in Cuba, in winter it can also get colder. Then it makes sense to carry a jacket. But after three weeks of relative cold, the eternal Cuban summer strikes back. So: if you fly in winter, prepare for temperature differences.
Btw, a jacket also makes sense in the Cuban summer, because of the strong air conditioning in some restaurants and buses.
The Guayabera: the classic Cuban shirt
If you want to dress up in Cuba and still don't want to sweat, you should buy a Guayabera, a linen shirt that falls wide, is not put in the pants and is therefore comfortable to wear. Typical for the Guayabera is also that it has four pockets.
In Cuba, the Guayabera is even permitted for official occasions instead of a suit and tie – but for men only in white. You can get guayaberas with a bit of searching here in Germany, in the US it is even easier, a short search in Etsy leads to many nice ones. In Cuba Guayaberas usually cost quite a lot, you rarely get them under 50 CUC a piece.
In the Airplane
Anyone who has flown long distances knows that airplanes are mostly supercooled. So prepare for it, latest at the airport change from your flip-flops into warmer shoes with socks, take the jacket in your hand luggage, quite some people have caught a cold on the flight.
And as a little tip: on the flight to Cuba it can happen that your luggage is lost. Nothing special to do with Cuba, happens everywhere. But in Cuba it is harder to get replacements (see above). Therefore, 1-2 pairs of underwear for changing should be carried in hand luggage in any case.
Conclusion: it depends on the clothes
On the surface, Cuba is like Central Europe, at least closer to it than most countries in Asia or Africa. However, there are these small, subtle differences in which we always realize that we are in a different country and a different culture. Clothing is one of these things, which at first glance is not noticeable, but is an elementary expression of culture. And the culture in Cuba is still more conservative than here. Just one example: in the Cuban boarding schools the showers are separate, i.e. neither the boys nor the girls shower publicly naked, that of course also coins the mind. Nudism, topless on the beach – we are still far away from that in Cuba 😉 Nevertheless, with a little bit of caution you don't fall into the clothes traps. So, keep your eyes open, then it works with the clothes!
Have a great holiday in Cuba
Dietmar.
PS: The above mentioned flip-flops were provided by Doghammer at my request. It didn't influence my opinion about the shoes, I'm also constantly use them in Germany – ok, only above 23 degrees Celcius 😉
PS: For great Cuba pictures, you can follow us on Instagram or Pinterest!
Sorry, dass dir der Artikel nicht gefallen hat! / We are sorry that this post was not useful for you!
Hilf uns, den Artikel besser zu machen! / Let us improve this post!
Teile uns mit, wie wir den Artikel besser machen können! / Tell us how we can improve this post?