Sorry, dass dir der Artikel nicht gefallen hat! / We are sorry that this post was not useful for you!
Hilf uns, den Artikel besser zu machen! / Let us improve this post!
Teile uns mit, wie wir den Artikel besser machen können! / Tell us how we can improve this post?
Letztes Update: 11. September 2023
Cuban cuisine – our guest contribution for "Einfach Hausgemacht (=Simply homemade)"
For the summer issue of Simply Homemade: Eating or Drinking from Home or Land Lust  (German magazines) we provided some input for them, which was then processed into a nice article.
But we don't want to withhold our collected material from you. We have put together some exciting stories and insights that didn't make it into the magazine due to a lack of space.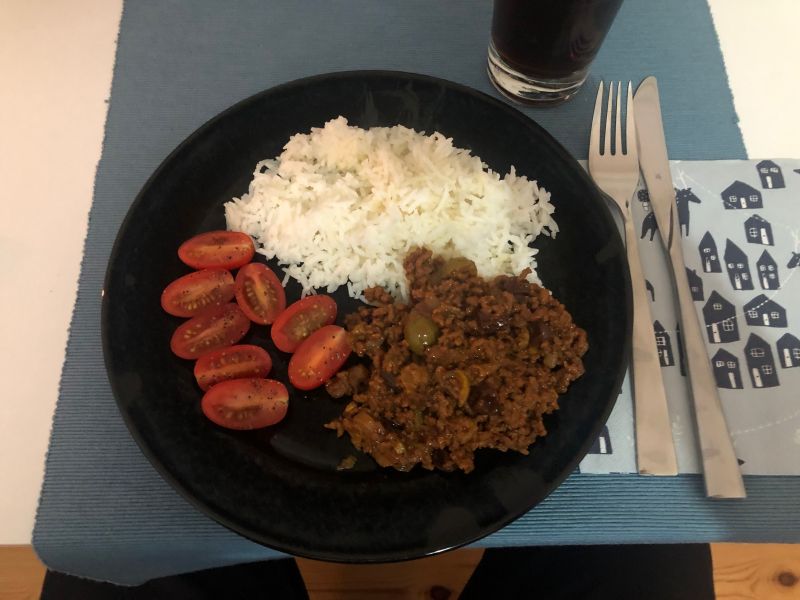 What is typical of Cuban cuisine? Are there special cooking methods? Special herbs or side dishes that no dish should be without? Is Cuban food spicey?

Cuban cuisine is a mix of different traditions: Spanish, African, Taino (indigenous people), and even Chinese, French and Italian influences have all shaped Cuban cuisine. However, Spanish cuisine is predominant. The natives were exterminated very quickly so that their tradition – unlike e.g. in Mexico – could not have a big influence on the eating habits. That's why there is no spicy food in Cuba, although chilies do grow in Cuba. And this should be emphasized again: in Cuba, there is usually not even a pepper shaker on the table, Cubans do not like spicy food!
Instead, they are seasoned with comino, a type of cumin that gives Cuban dishes their special taste – and which came to Cuba from Africa via Haiti. Salt, onions, garlic, oregano, and laurel complete the typical Cuban range of spices.
If the Cubans have the choice, they will eat meat over fish more often than not. Whether this is due to supply problems during the special period or a general aversion is yet to be determined. Fidel Castro even once ate fish in public on television in order to convince his compatriots to eat fish. After all, Cuba is an island, so it is much easier to get fish than meat. Cuba's climate is not ideal for cattle farming and experiments with special cattle have yet to be very successful.
As a side dish to traditional Cuban food, rice is typically served. It is prepared in a rice cooker, with oil and salt – and lemon if the rice is not of such high quality. This gives it a certain wetness so it does not stick to itself. Sauces are not typical for Cuba, so the moisture must get into the food through the rice itself.
So a typical Cuban dish consists of meat (preferably beef, otherwise pork), rice and beans in various combinations, e.g. as Congrí (white rice cooked with beans) or Arroz con Frijoles (rice with beans, but cooked separately). Salads are a purely visual accompaniment. That is why it is difficult to eat vegetarian in Cuba, vegan is completely unknown. But if you ask, the cooks can at least manage to conjure up a vegetarian dish from the side dishes. Typical vegetables are vianda (=root vegetables), cooked or fried, sweet potato, yuca (cassava), malanga (water bread root, taro), plantains, potatoes or salads. Steamed vegetables like carrots or green beans complete the vegetarian side of Cuban cuisine. You will rarely find anything vegetarian in a typical restaurant, especially since Cuban vegetables are seasonal. Unlike here, you only get what is harvested on the island. Tomatoes all year round, but more in the spring and summer and also avocados in spring and summer.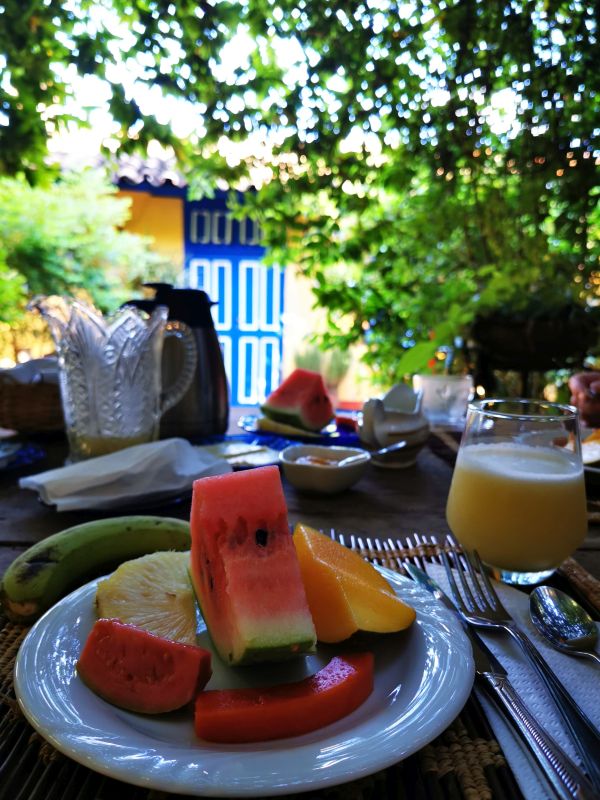 How did Cuban cuisine traditionally develop into what it is today? Were there times of scarcity and you had to improvise with food that is now indispensable? Are there vegetables that only grow in Cuba?
Cuba is strongly influenced by its Spanish and African immigrants, both in terms of language, culture, and food. They came mainly from Andalusia, the Canary Islands, and of course Africa from the slave trade across the Atlantic. Other influences were French refugees from Haiti and Chinese contract workers. They all left their mark on Cuban cuisine, some more, some less. In addition, the local conditions of the Caribbean island help make up Cuban cuisine; local tropical fruits and vegetables naturally are almost always on the Cubans' menu, such as the yuka or the mango.
All in all, it can be summarized that Cuban cuisine has remained very traditional, with little international influence. Only pizza and pasta with sauce (street Italian, so to speak) have made their way into Cuba, loosening up the diet of rice, beans, and meat a little.
While up to the revolution there were many restaurants with completely different cuisines, which was also due to the mass of American tourists. After that, the emphasis was rather on the fair supply of all Cubans. Many of whom had previously had an influence on Cuban cuisine emigrated after the revolution. For example, the descendants of Chinese contract workers lead to Chinese cooking tradition to die out in Cuba. Even for expensive restaurants, the clientele did not come so they had no prospects. After the US embargo took effect, many traditional trade channels through which food came to Cuba were also cut off, so Cubans had to live with what was there or what could be imported from the Eastern Bloc.
Bread, cooking oil, butter and eggs are scarce, first pigs had to be slaughtered in an emergency. What remains is chicken. In many restaurants, it is the only meat on the menu. Things only got worse during the special period in the 90s. Even today, many people still have illnesses that are due to malnutrition during this period.
After recovery of the situation, a more diverse selection of kitchens in restaurants could be found in Cuba: the first Iranian restaurant, 2 sushi restaurants in Havana, some Mexican restaurants, and also a kebab!
Nowadays, Cuban restaurants are still far from international standards. Not only because of the supply situation, but also due to socialist uniformity and exclusiveness that dominate the gastronomy. If you want to eat well, you have to get information from Tripadvisor. There, you can also find a list of the exciting restaurants with chefs who live up to their name.
Alternatively, the Cuban housewife cooks delicious food, which can compete with good restaurants. Women in Cuba are very proud of their cooking. So our tip: if you are in Cuba, try to eat privately, e.g. at the landlords of your apartment. They will be happy to conjure up excellent dishes for you.
The Cubans shop either in the bodega or the state grocery store to get their food. There, you can buy standard products (bread, eggs, oil, beans, rice, a little bit of meat, etc.) that are heavily subsidized. There are also farmers' markets that can be found throughout the country. Here, you can find seasonal products but at prices that many Cubans cannot afford.
Overall, most food is imported into Cuba, even sugar. One of the reasons for this is that more than 50% of the cultivated area lies fallow and the state cannot manage to cultivate it again. However, experiments with private farmers are helping the current tense food situation.
Rice (not the best climate for it), avocado, bananas, plantains, pineapple, mango, papaya (known as Fruta Bomba), guava, yuca, malanga, a few potatoes, tomatoes, sugar, coffee, chocolate and much more, e.g. apart from the mamey fruits, are cultivated in Cuba. This makes the island no different from the other countries of Central America where similar fruits grow – of course, there has always been a strong exchange between the different islands and countries of the region.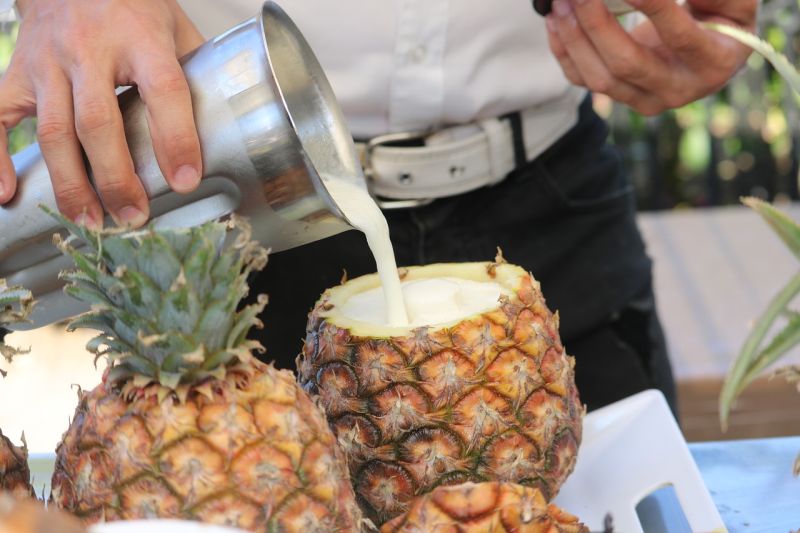 What does a typical Cuban menu look like? How many courses does it have, is there a dessert? When do you smoke the Zigarre?
The standard Cuban dishes that are available almost everywhere are: Ropa Vieja, Picadillo, marinated, roasted beef and pork, Arroz con Pollo (the Cuban paella), and of course a lot more. The standard side dishes are white rice, congrí, frijoles, boniatos, yuca, malanga, tostones, tamales.
A very special thing is the Caldosa which is a vegetable and meat stew that is made from sweet potatoes, yuca, malanga, plantains, potatoes, tomatoes, onions, garlic, and all the meat that is available. The Caldosa is popular because it was traditionally prepared in the streets by the neighborhood on the occasion of a festival of the CDR in the revolutionary neighborhood organizations of Cuba. There was a knock on every door and everyone gave whatever food they had. Nowadays, the tradition of the Caldosa is a bit rusty, but it still exists.
What could a classic Cuban home menu look like, cooked by the housewife? (Cuba is very traditional, the woman cooks) For starters, a mojito as an aperitif (ok, rather touristic). Then meat (mostly pork, rarely beef) marinated in oil with onions, garlic, and lemon (best naranja agria), fried in a pan, served with white rice, beans, or congrí, boiled sweet potatoes and tostones (fried banana slices). It is also served with avocado pieces instead of salad. For dessert, we have a flan or cheese with guava jam. And afterward, for digestion, espresso, or maybe a rum.
In the restaurant you will surely get a starter, e.g. Tostones Rellenos (stuffed plantains), a shrimp cocktail, or just white bread with butter. At home, there is – at least in normal households – not a multi-course menu, everything hearty is simply served together.
For the festive menu, you could have a suckling pig at Christmas.
Typical Cuban desserts are based on the Spanish tradition. Probably the most common dessert is flan: a pudding with egg and sweet condensed milk. It boiled for a long time and topped with caramelized sugar. Another popular dessert is Jam with cheese (sliced or cream cheese, whichever is available at the moment). The jam can be liquid or so solid that it has to be cut into slices.
For festive occasions like birthdays, there are cream cakes that you rarely make yourself but buy at a store.
While the cigar is more widespread in Cuba than in Germany, it is more typical that a cigarette is smoked after a meal. Although Cuba tries to stop smoking in its country, it is still a smoking country. This is certainly also due to the fact that good cigars are not affordable for the average Cuban, and also simple cigarettes are sold over the counter for 50 cents per pack.
When eating on the street in Cuba, you will not find much fast food. Furthermore, there are no McDonalds or Subways, only small private or state snack bars. They serve simple pizza, croquetas de pollo (chicken croquettes), churros, various sandwiches, hamburgesas ("hamburgers"),  or cajitas (a cardboard box with food, typically rice, a piece of meat and vegetables or salad). Plastic cutlery is not available, you eat with a piece of the cardboard lid or your identity card ?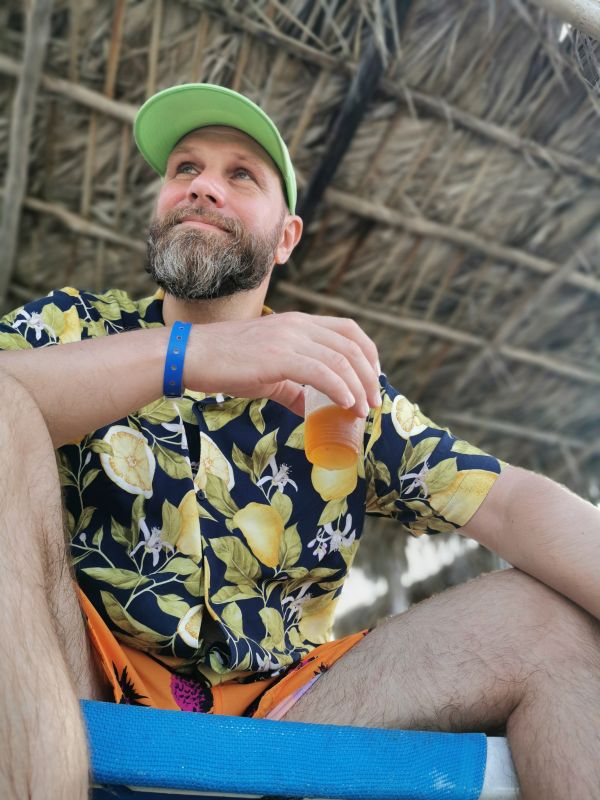 What do you drink with or after dinner? It doesn't always have to be high-proof, are there refined drinks from Cuba like juices or something?
In the restaurant there is, besides water (from the bottle, for hygiene reasons), tuKola (the Cuban Cola) or lemonades of various flavors (what is available at the moment), which are filled from the can into the glass. The gentleman likes to drink a Bucanero or Cristal (the most common types of beer in Cuba).
Cocktails are an alternative, as they are quite affordable – the classic ingredients for Mojito or Cuba Libre come from the island. And by the way, Cuban cocktails are quite well known. The Daiquiri was one of Hemingway's favorite drinks, and the Mojito was his other favorite. There is also the Cuba Libre. All three of these Cuban cocktails make it into the list of the 50 best-selling cocktails.
At home, there is typically boiled water to drink, depending on the wealth. Those who can afford it drink cola or lemonade, and of course, beer.
An alternative to bought lemonade are fruit juices, but in Cuba, they are almost always mixed with sugar and water and are both homemade and bought. Due to the sugar, they do not necessarily correspond to our idea of a healthy juice. On the street, you can also be sure that the water for the juice was not boiled, and will hurt your digestion.
Batidos, i.e. milkshakes, are widely spread in Cuba and are often drunk as a dessert. The homemade ones with tropical fruits, e.g. the mamey fruit which can only be found in a few regions of the world, are also very tasty. Chocolate shakes or other classic variations are also offered in some restaurants.
After the meal, one is typically offered a coffee, better said, an espresso from the coffee machine. It is made of original Cuban coffee and is actually always pre-sugared with the island sugar. Those who still do not have enough sugar can drink a Café Bombón which is prepared with sweetened condensed milk instead of regular milk and has several layers.
Alternatively, there is always rum for digestion. The rum in Cuba is quite cheap in contrast to the Cola or other prefabricated drinks. A bottle of Havana Club is available for 4 – 5 Euros and a beer costs between 50 cents to one Euro – that's why Cubans more often reach for rum than for beer. But beware: cocktails can quickly become very strong because rum is easier to get than cola.
Malt beer! The island has a surprise in store for us because in Cuba the malt beer ("Malta") is very common and is often drunk for pleasure, with food, or with a shot of sweet condensed milk, also in between as Michelada.
For further reading and recooking
Sorry, dass dir der Artikel nicht gefallen hat! / We are sorry that this post was not useful for you!
Hilf uns, den Artikel besser zu machen! / Let us improve this post!
Teile uns mit, wie wir den Artikel besser machen können! / Tell us how we can improve this post?