Wieviel Rum aus Cuba mitbringen

Aktualisiert: 18. Februar 2019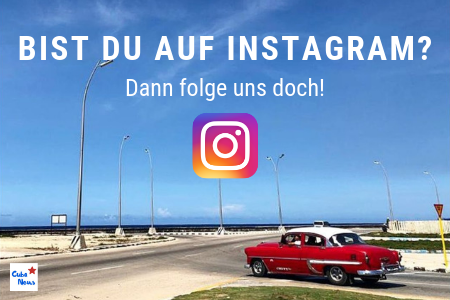 Was bringt ihr so aus Kuba mit? Neben Zigarren und kitschigen Holzschnitzereien gehört bei mir auf jeden Fall der Rum dazu. Nur leider machen es uns die Zollbestimmungen nicht einfach, denn wir dürfen nicht einfach so viel Rum mitnehmen, wie wir wollen. Nein, wir dürfen nur einen Liter zollfrei mitnehmen. Das ist immer so, wenn ihr nach außerhalb der EU reist, früher sogar außerhalb Deutschlands, da geht immer nur 1 Liter. Wenn ihr innerhalb der EU reist, dann dürft ihr 10 Liter harten Alkohol mitnehmen, das ist dann aber nicht Duty Free, sondern "Travel Value". Will heißen, ist immer noch ein guter Deal, aber nicht mehr so gut wie früher.
Aber das ist nicht das einzige Problem: seit 9/11 müssen Flaschen auch verschweißt werden, damit niemand heimlich flüssigen Sprengstoff mitnimmt.


Aktualisiert am 09.07.2018 – da mein Schwiegervater gerade im kubanischen Duty Free beschissen wurde.
Die Regelungen seit 9/11
Da ich auch mal im Duty Free-Shop gearbeitet habe (Grüße nach Schönefeld!), habe ich einen ziemlich guten Einblick, worauf es beim Transportieren von Flüssigkeiten ankommt. Grundsätzlich gilt: da es flüssige Sprengstoffe gibt, müssen Flaschen, die im Duty Free gekauft werden, gekennzeichnet werden. Wie macht man das und verhindert, dass die Flaschen manipuliert werden? Mit einer Klebetüte, die ihr sicherlich alle kennt. In Deutschland sind die Regeln inzwischen einigermaßen gelockert, also bei Direktflügen müsst ihr nicht darauf achten, dass eure Flaschen verschweißt sind – schließlich wird alle Ware, die im Duty Free Shop verkauft wird, kontrolliert.
Anschlussflüge: dann gibt es Probleme
Probleme gibt es erst, wenn ihr einen Anschlussflug habt, denn dann lässt sich die Herkunft nicht mehr so einfach überprüften. Das geht eben nur mit der Tüte. Und dem Bon, der in der Tüte mitverschweißt ist. Ihr dürft nämlich 24 Stunden lang mit dieser Tüte außerhalb des Flughafens sein, das ist eine normale Zeit für Anschlussflüge. Kontrollieren kann die Security das dann eben nur mit dem Bon, der in der versiegelten Tüte verschweißt ist.
Also: wenn ihr direkt von Kuba zu eurem Ziel fliegt, dort aussteigt und mit der Bahn fahrt – oder zu Hause seid, dann müsst ihr jetzt nicht weiterlesen. Wenn ihr aber z.B. Berliner seid, dann habt ihr nicht so viele Direktflüge. Das ändert sich aber sicher bald mit dem neuen Flughafen… Ahahahaha 😀
Also erst, wenn ihr das Flugzeug wechselt und weiterfliegt, braucht ihr wirklich eine Tüte mit Bon drin. So ist der Stand der Dinge.
Was passiert, wenn ihr keine Sicherheitstüte habt
Nun ja, dann habt ihr entweder Glück oder Pech: ihr trefft auf freundliche Sicherheitsleute – oder welche, die die Unfähigkeit der kubanischen Verkäuferinnen kennen, oder euer Rum wird einkassiert. Und letzteres ist nicht unwahrscheinlich. Dann heißt es: weg ist weg, dahin ist der Traum von  karibischen Nächten in Europa 😉
Sicherheitstüten in Kuba
Vor 2 Jahren noch gab es in Kuba keine Sicherheitstüten, so dass ihr eigentlich immer Probleme bekommen habt. Nun gibt es die entsprechenden Tüten – kosten 1 CUC – und euer Rum wird verschweißt. So die Theorie. Die Praxis sieht aber ganz anders aus…
"Mister, I know my job, I do that every day!"
Da ich weiß, worauf ich achten muss und auch öfter schon Probleme hatte, sage ich im Voraus zu der Verkäuferin, was ich will: eine Tüte, verklebt, mit offiziellem Bon drin. Als Antwort hört man dann Ansagen wie "Mister, I know my job, I do that every day!". Und dann geht unausweichlich irgendwas schief!
Was so alles schief gehen kann
Was kann denn so alles schief gehen: die Sammlung ist lang, aber sicher noch unvollständig. Die folgenden Dinge sind mir oder Bekannten von mir schon passiert:
Der Bon ist nicht in der Tüte: auch wenn ihr das ansagt, wird der Bon oft nicht in die Tüte gelegt. Sollte euch das passieren, lasst euch zumindest den Bon geben, manchmal sind die Sicherheitsleute z.B. in Paris dann freundlich und lassen euch den Rum, denn sie sehen ja, dass ihr den Rum offiziell gekauft habt. Manchmal schaffen es die Verkäuferinnen in Kuba auch, den Bon noch nachträglich in die Tüte zu pfriemeln, das könnte theoretisch auffallen, real geht man aber damit durch.
Der Bon ist unvollständig: nun ist der Bon zwar in der Tüte, aber er zählt nur ein paar Produkte auf, kein Name des Geschäfts, kein Datum. Das kann in die Hose gehen, da ja jeder diesen Bon erstellt haben könnte. Besteht auf einen vollständigen, legalen Bon! Warum ist der Bon unvollstädig? Da steckt ein Betrug dahinter, nicht an euch, aber am kubanischen Staat oder einem anderen Kunden.
Der Bon ist vollständig mit Namen des Duty Free Shops gekennzeichnet. Allerdings sind nicht alle Flaschen auf dem Bon vermerkt, sondern z.B. nur eine einzige.
Offene Tüten: die Tüte wird nicht zugeklebt. Da gibt es eine ganz einfache Lösung, selbst zukleben, natürlich mit Bon. Machen aber auch nicht alle und weg ist der Rum – an dieser Stelle ganz liebe Grüße an Nadja 😉
Kein Bon: man will euch einfach keinen Bon geben, die Kasse spuckt keinen aus. Und hier sind wir schon mitten im Betrug drin: die netten Verkäuferinnen wollen euch abziehen oder den kubanischen Staat bescheißen. Es muss in Kuba immer einen Bon geben! Meine eigenen Erfahrungen, in Varadero: die Produkte werden gescannt, die liebe Verkäuferin addiert alles nochmal auf dem Taschenrechner. Dann zeigt sie uns die Summe auf dem Taschenrechner, verpackt alles und will die Tüte zukleben. Auf unseren Einwand, wir müssten einen Bon haben, besorgt sie sich einen Quittungsblock und fängt an, mit Hand auszufüllen. Wir waren da sehr naiv und hatten uns weder beim Taschenrechner noch beim Quittungsblock Gedanken gemacht und nicht an Betrug gedacht. Nur gilt eine handgeschriebene Quittung für die Security in Deutschland natürlich nicht. Da ich darauf bestand, machte die Verkäuferin nun seeehr wiederwillig und peinlich berührt die Kasse auf und gab mir 8 CUC zurück und eine offizielle Quittung. Wir hatten natürlich alle Preise im Kopf addiert, die Rechnung stimmte – nur die im Shop ausgezeichneten Preise waren falsch. Das war wirklich die Krönung der Dreistigkeit!!! Aufgefallen ist uns der Betrug jja nur zufällig, dadurch, dass wir einen echten Bon haben wollten! Also Augen auf und hinterfragen: warum ein Taschenrechner, warum kein Bon und da gibt es sicher noch 101 andere Tricks, die ich noch nicht kenne.
Das liebe Wechselgeld: Vorrechnen, was es denn kosten soll – wer kopfrechnet, ist klar im Vorteil. Nachrechnen, was ihr zurückbekommt. Denn da wird einfach zu oft beschissen. Bei Zigarren drehte es sich bei mir durchaus schon um 15 CUC, bei Rum waren es nur einige Cent, da habe ich dann keinen Aufstand gemacht.
Wie gehen europäische Flughäfen mit den Flaschen um?
Kann man kurz zusammenfassen: entweder werden alle kubanischen Flaschen gescannt, d.h. Tüte aufgeschnitten, Flasche gescannt, neue Tüte – die dann aber keinen CUC kostet 😉 Oder man lässt euch einfach durch, wenn eure Tüte wie oben beschrieben vollständig ist. Beides macht für euch keinen Unterschied, kostet halt u.U. nur zusätzliche 5 Minuten, und ihr fliegt mit eurer Flasche Rum weiter.
Ist eure Tüte nicht vollständig, d.h. ihr habt keinen Bon drin, dann seid ihr auf die Freundlichkeit des Flughafenpersonals angewiesen. Also anders gesagt: Wer Rum haben will, muss freundlich sein. Ich habe es schon erlebt, dass das Personal in Paris die Tüte einkassiert hat, weil kein Bon drin war – der Herr war sehr ungehobelt – und das gleiche Personal hat einem freundlichen Mädchen die Flaschen gelassen, d.h. gescannt und für den Weiterflug in eine neue Tüte verpackt. Sie war halt nett und hat gemenschelt.
Mehr als 1 Liter Rum mitbringen?!
Darf man natürlich nicht machen, böse, böse 😉 Wenn man das doch machen wollte – was wir natürlich nicht machen – dann empfiehlt es sich, einen Rum im Koffer zu verstauen und im Duty Free Shop noch einen zu kaufen. Die Wahrscheinlichkeit, dass die beiden Gepäckstücke zusammen kontrolliert werden, ist sehr gering. Wenn ihr z.B. in Berlin landet, dann seid ihr ja aus einem Flieger aus Paris angekommen und der Zoll verdächtigt euch nicht der Schmugglerei. In Paris, eurem Eintrittspunkt nach Europa, kann der Zoll hingegen nur eure Koffer kontrollieren.
Und was man auch machen kann – aber eben auch nicht machen muss: Planchados, diese schönen, mit Rum gefüllten Tetra Packs, sind recht unverdächtig. Niemand würde auf die Idee kommen, dass ihr 0,2-Liter Tetra-Packs mit Rum im Koffer habt. Der Zoll erwartet eben Flaschen 😉 Also das kann funktionieren, ich selbst habe es allerdings noch nie ausprobiert, einfach aus dem Grund, dass es sehr selten höherwertigen Rum im Tetra-Pack gibt. Einmal jedoch habe ich Cubay in einer solchen Packung gesehen. Was es sonst so gibt an Planchados ist kurz davor, euch blind zu machen 😉
Aktuelle Situation: der Zoll kontrolliert gerade arg genau, das habe ich von Frankfurt gehört und in Berlin Tegel selbst erlebt. Also seid vorsichtig damit, zuviel versteuerungspflichtige Waren mitzunehmen!
Die Details zum Zoll, den ihr zahlen müsst, wenn ihr mehr mitbringt, findet ihr übrigens bei Finanztipp).
Und zum Abschluss noch etwas zu den Rum-Preisen
Einen herkömmlichen "Duty Free" gibt es in Kuba eigentlich nicht, da es ja auch keinen "Duty" gibt, also einen Zoll oder eine Steuer – die Läden gehören alle dem Staat. Stattdessen ist es eher umgekehrt: die Preise im "Duty Free-Shop" nach der Passkontrolle sind höher als draußen in der Flughafenhalle, nicht nur wegen der Tüte, die einen CUC kostet (immer einberechnen!).
Da hat sich einfach jemand ganz kapitalistisch gesagt: jetzt haben wir die Leute, jetzt kassieren wir mehr Geld. Also: Rum in der Vorhalle kaufen (in Varadero links vor dem Flughafen), in den Koffer packen und dann erst Gepäck einchecken.
Abgesehen davon ist die Auswahl nach der Passkontrolle zumindest am Flughafen Havanna auch kleiner, es gibt nur einen relativ kleinen Shop. In Varadero z.B. ist die Auswahl größer, aber der Shop schließt recht früh am Abend – was die Auswahl dann auch massiv einschränkt.
Und die Flaschen, gehen die nicht kaputt?
Nun ja, Glas kann brechen, wenn ihr die Flaschen im Koffer transportiert. Rumflaschen sind allerdings aus einem relativ stabilen Material  – im Gegensatz zu manchen Wodka- oder Klarer-Flaschen 😉 Das heißt, ich selbst hatte noch nie Probleme, dass eine Flasche beim Transport kaputt gegangen ist. Schön verpackt in Kleidung oder Handtücher passierte bisher nichts. Allerdings habe ich schon einiges gehört von Leuten, die weniger Glück hatten. Und wenn man sieht, wie euer Gepäck behandelt wird, wenn es ein- und ausgeladen wird, dann ist es kein Wunder, dass Flaschen brechen.
Was könnt ihr tun, um die Flaschen zu schützen?
Karton: nun, mein Schwiegervater klebt die Flaschen immer in Karton ein, einerseits gepolstert, andererseits stabilisierend. Aber auch aufwändig und, wenn ihr in Cuba seid, woher sollt ihr den Karton nehmen?
Knallfolie: Umschläge mit Knallfolie nach Cuba mitnehmen und dann für den Rückweg verwenden. Schützt gegen Stöße, aber stabilisiert nicht. Dafür eine einfache Lösung. Sowas haben die meisten ja rumliegen von irgendwelchen Amazon-Sendungen.
Spezieltaschen: JetBags wurden in einem Forum empfohlen – ich weiß nicht, ob es sowas auch in Europa gibt. Aber schützt gegen Stöße und verschließt die Flasche wasser- bzw. rumdicht. Also wenn was passiert, läuft nix aus.
Der Profi: es gibt sogar ganze Koffer für Flaschen, für den Profitrinker sozusagen 😉 Gepolstert wie ein Saxophonkoffer, passen mehrere Flaschen in die Schaumaussparungen. Da müsst ihr schon ganz schön wertvollen Stoff saufen kaufen…
Wasserflaschen: oder ganz einfach, für alle, die sagen: Rum ist Rum, egal wie die Flasche aussieht: eine leere Ciego-Montero-Wasserflasche nehmen und den Rum abfüllen. Ist deutlich stabiler als eine Rumflasche. Aber wo bleibt der Stil???
Kurz zusammengefasst
Ihr wollt Rum mitnehmen und habt einen Anschlussflug, immer darauf achten:
verklebte Tüte,
Bon mit Datum und Geschäftsname,
Bon in der Tüte,
Tüte zu,
nicht mehr als 1 Liter pro Person,
Wechselgeld checken und
auf seltsame Maßnahmen schauen (Taschenrechner etc.).
Und dann seid ihr eigentlich auch schon auf der richtigen Seite 😉
Aktuell gab es übrigends eine Kampagne von offizieller Seite gegen den Betrug am Flughafen, viele Mitarbeiter wurden entlassen. Hoffen wir mal, dass es jetzt besser ist als noch vor ein paar Monaten.
Ich stoße auf euch an,
Saludos,
Euer Dietmar
---
Du willst regelmäßig Updates von uns haben? Abonniere unseren Newsletter oder den RSS-Feed von Cubanews
. Wenn du Bilder magst, kannst du uns auch auf Instagram oder Pinterest folgen!